Electrician makes no compromises with the quality of work
Port of Turku Ltd's electrical team is part of the Port's Technical Department. The department takes care of the installation, repair and servicing of buildings, machinery and equipment as well as different electrical systems in the Port of Turku area. Electrician Antti Tamminen started work in the electrical team in mid-September 2021.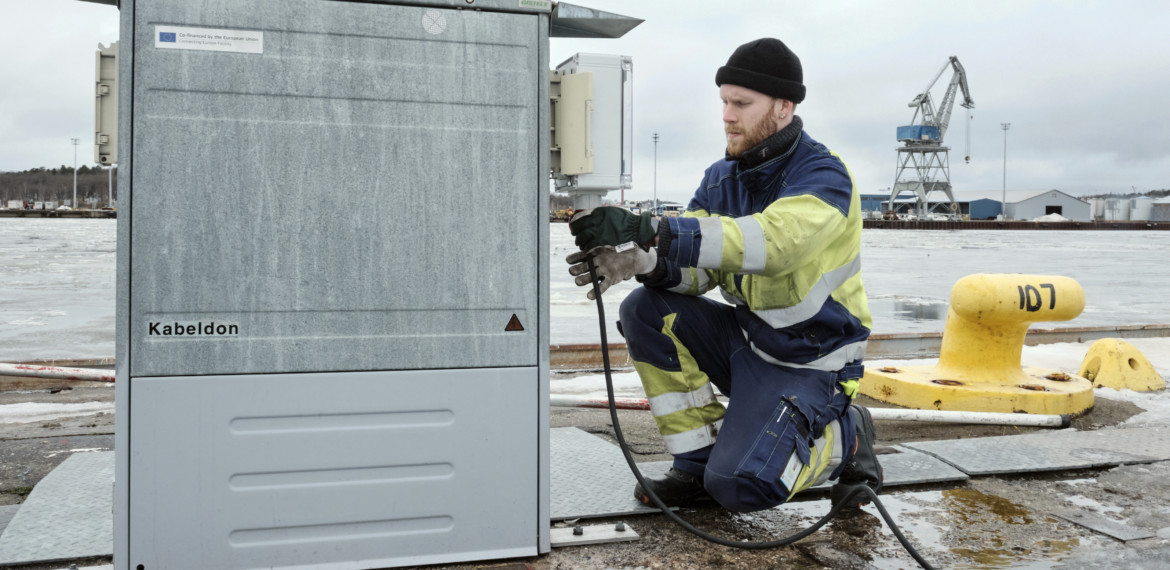 Industry professional
Childhood dream was to be a truck driver
As a child, truck driver was Antti's dream job for a long time. His own father drove a truck and having been involved in that since childhood Antti thought that it would be a great profession. When he grew older, he became more interested in the electrical and automation industry and that's what he started to study.
From travelling work to a job in the Port
Previously Antti worked for about eight years for a private-sector employer in the electrical field, mainly in Helsinki and the neighbouring cities. The work involved a lot of travelling around Finland, so working in the Port seemed like a good option to find a job where travelling is not required.
"When I was planning to move from Lohja to Turku and browsing vacancies I spotted the Port of Turku's recruitment ad for an electrician. I thought that it could be a new and interesting post with new challenges."

A working day includes diverse tasks in the port area
"My duties mainly include maintenance, servicing and re-building of the Port's electricity and telecommunication network, and sometimes also dismantling of old systems. The Port's machinery and equipment are also regular objects of work. Sometimes I do servicing and repairing machinery and tools", Antti says. Supplying electricity to vessels and assisting in vessel services where required are also included in his duties.
Antti stresses the significance of the quality of work.
"I don't have actual personal areas of responsibility, but of course, I am responsible for the quality and functioning of the work I do in every possible way."
He finds it difficult to divide the work into challenging and preferred duties because, upon arrival to work in the Port of Turku, there were many new things to learn.
"I started out with the attitude that this is like learning something new. I have liked all the work tasks in the Port, though, as there is work to be done in so many different areas."

Special characteristics of working in the Port
The work in the Port of Turku is clearly different compared to Antti's previous job. There is lots of such machinery and equipment, and infrastructure in general, which in his view is not found in other areas. Consequently, the work is also different.
"The Port has maybe surprised me with the wide range of work and the fact that each day is slightly different."
Antti says that he has learned many new things professionally while working in the Port, such as the use and programming of lighting control systems, and barrier and gate equipment.
Text: Heli Kaijansalo
Photos: Markku Koivumäki