Let's put trucks on rail together
Thousands of trucks drive on the Finnish roads every day, carrying goods to and from ports. The business life needs the transports to keep the wheels of industry and trade rolling, but what if the goods were transported most of the way by rail rather than road?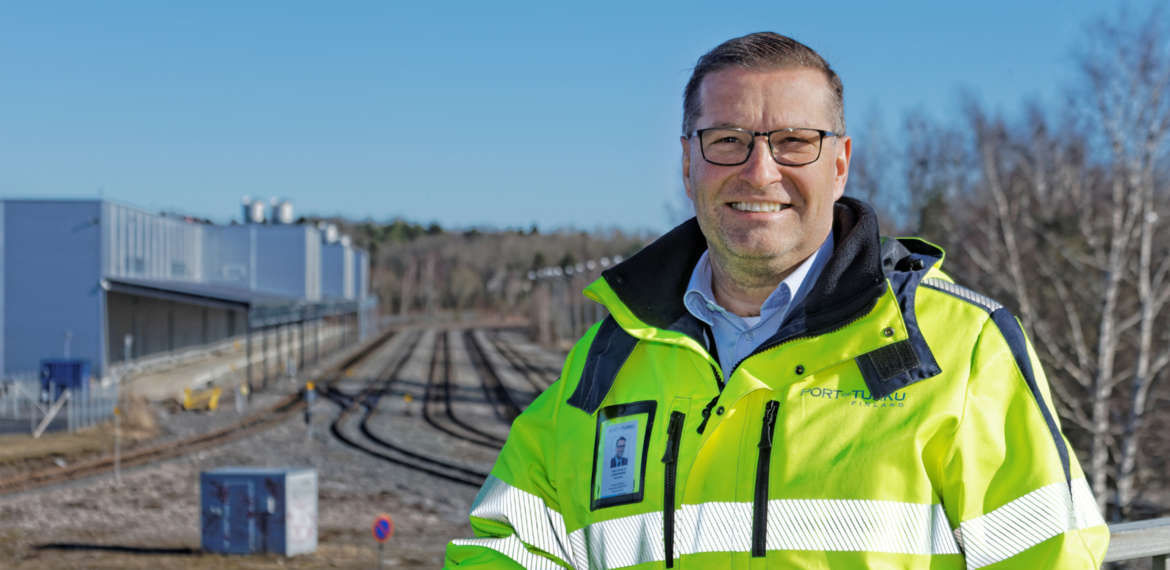 Blog
Intermodal transports i.e. trains carrying trucks are a familiar sight to those travelling in Central Europe. In Finland, the last truck trains ran on the tracks around six years ago when Finnish State Railways VR discontinued the transports of trucks from Pasila to Oulu. Now the demand for re-starting the operations has emerged for a number of reasons. The most significant of them are the further tightening of Finland's already very strict goals for reducing emissions, and the lack of professional drivers of heavy vehicles. Transporting trucks, trailers and containers by train would considerably cut the emissions per cargo unit, reduce the need for drivers, and facilitate the fitting of rest period regulations to the working hours of the drivers. Traffic safety would also be improved, especially in the wintertime.
The Port of Turku has excellent prerequisites for starting intermodal transports even at a short notice. As a former train ferry harbour, the Pansio ro-ro port offers existing full-scale tracks and a connection to Finland's railway network. The optimal route for intermodal transports would be Turku–Oulu. Being 650 kilometres long, it would form a competitive and cost-efficient alternative to road transports. New investments would not be needed, as the former traffic bottleneck on the rail section in Ostrobothnia was recently repaired to provide sufficient capacity, and VR already has the required equipment. Furthermore, there are terminals for intermodal transports at both ends of the route where loading and unloading can be done quickly and efficiently.
The Port of Turku is continuously having discussions with VR, shipping companies and transport entrepreneurs about starting intermodal transports. The goal is to find a sustainable solution in which different parties will commit themselves to the continuous use of the rail connection, thus achieving optimal cost-efficiency. The Port of Turku is prepared to react quickly to opportunities arising from changes in the operating environment and competitive situation for transferring the cargo transports passing through the port to rails. We believe that together with different providers we will find a solution that combines profitable business with ecological responsibility.
Jaakko Nirhamo
Sales Director
Port of Turku Ltd