Stevena looks into the future
Port operator Stevena's services in Turku range from warehouse operations to project shipping and from agribulk to asphalt plants. The versatile 40-year-old company is expecting with interest the opportunities to be opened by the general global conditions, the resulting new routings, and the new joint terminal in the Port of Turku.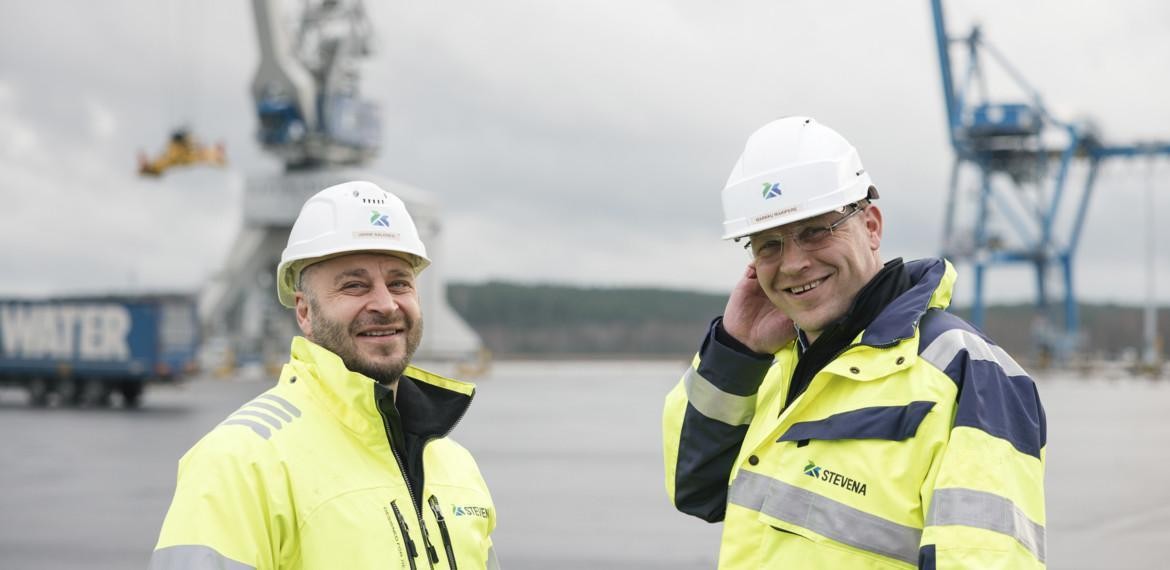 Industry professional
Port operator Stevena focuses in Turku on stevedoring warehousing, and terminal services for loose bulk and general cargo. The company has had a bulk cargo warehouse in the Linnanaukko area in the port since 1989.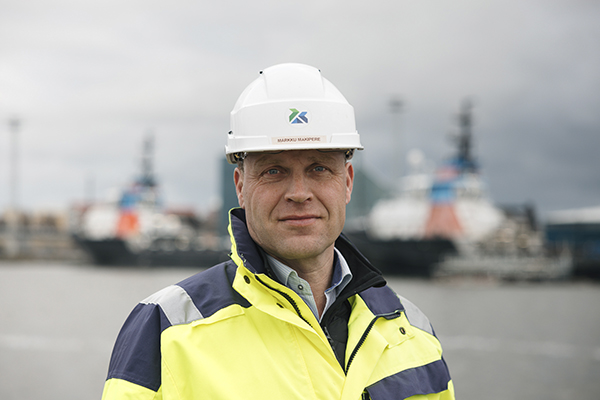 "It was a kind of a second coming for us in Turku in 2015–2016 when we began to acquire more warehouse capacity. Today, we also have nearly 20,000 m² of warehouse space in the West Harbour", says Markku Mäkipere, CEO of Stevena.
He and Janne Salonen, Sales and Customer Manager are happy with the decision.
"The Port of Turku is a good location for operating. The facilities work well", Mr. Salonen says.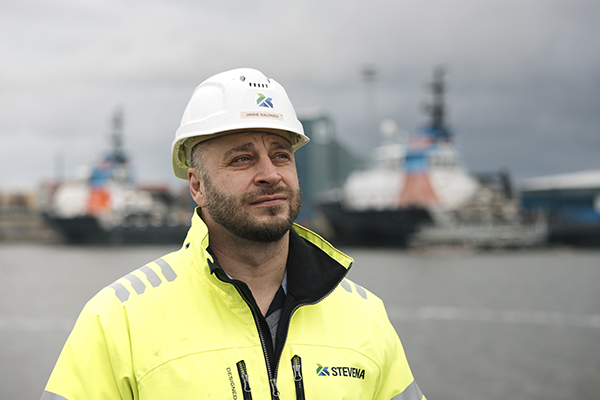 40-year-old Stevena was founded in 1982 in Naantali. In addition to Turku and Naantali, the company currently operates in Hanko and Uusikaupunki. Stevena's current owner, KWH Logistics, also has an anniversary this year: it is 140 years old.
Agribulk requires expertise
Stevena processes in Turku e.g. agribulk, above all soymeal which is one of the main ingredients of the feed industry. Packaged fish feed from Denmark is also shipped to Turku.
The word "bulk" may be somewhat misleading, as the handling of the materials requires plenty of special expertise.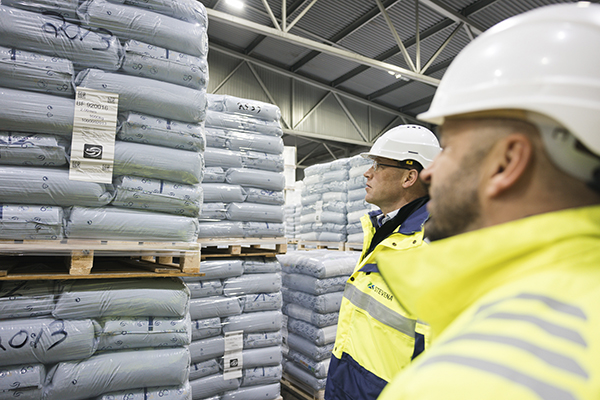 Mr. Mäkipere explains that feed always involves a risk of contamination and salmonella, due to which strict hygiene regulations are followed in the storage:
"Imported batches always stay in quarantine for a specific period, and samples are taken from them for microbiological analyses. After each batch, all warehouses and handling equipment are disinfected."
He points out that feed transports are also important in terms of Finland's emergency supply.
Services also include project shipments
Stevena is also known in Turku for demanding project shipments.
"We used to ship large and heavy diesel engines from the Wärtsilä shore on the riverbank. Similar operations now continue in the Port of Turku. We have loaded, for example, a complete asphalt station and unloaded the biggest engines used in the shipbuilding industry", Mr. Salonen says.
"Traditional general cargo shipments include e.g. a lot of steel", he adds.
The future will bring new opportunities
Stevena is planning to continue its operations in the long term, in a tried and tested manner. The company may break some new ground as well.
"We are waiting with interest what opportunities the joint terminal and the change of the port layout will open up; for example, what new liner routes will be introduced in Turku", Mr. Mäkipere contemplates. He adds that the overall situation is also affected by the current global conditions and the new routings resulting from it.
Mr. Salonen reminds us that Stevena is one of Finland's biggest and most highly recognised ro-ro operators.
"It should not be ruled out that we couldn't carry out ro-ro operations also in Turku in the future", he mentions.
Text: Matti Välimäki
Photos: Ilari Välimäki