The developing ro-ro harbour is ready for traffic – Pansio offers large areas for logistics and port operations
The growth of exports from Finland presents a challenge to the capacity of ports. The Pansio harbour provides shipping companies and logistics firms with an existing infrastructure which allows operations to be started in just half an hour.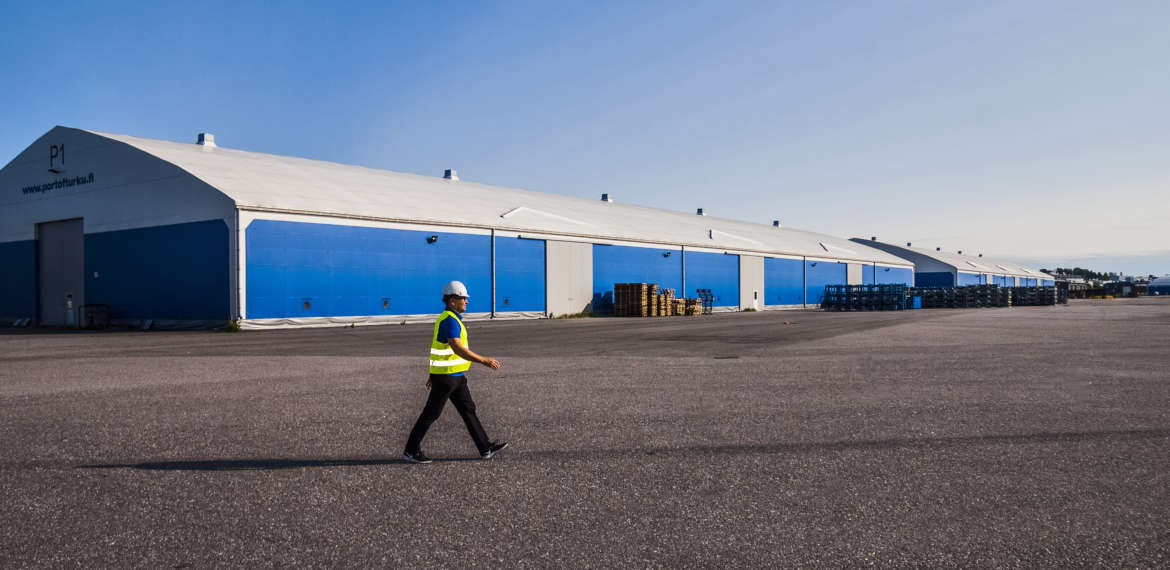 Traffic and logistics
Southwest Finland has become the engine of growth for the whole of Finland, which shows as increasing demand in ports. A shipping company searching for extra capacity in Turku is advised to take a look at the Pansio harbour in addition to the West Harbour.
The area is divided into a fenced port area and a large logistics area. The ISPS area totals 9,600 square metres. The fairway depth to the Pansio harbour is nine metres.
The logistics area also provides great potential with up to 225,885 square metres of vacant field space. The floor area of the warehouses in the area total around 30,000 square metres.
"We are currently looking for new ro-ro vessels traffic to Pansio. There's a lot of free outdoor storage space in the logistics area, which offers great opportunities for the needs of, for instance, industry and trade exports", says Jaakko Nirhamo, Sales Director of the Port of Turku.
Starting sea transports in Pansio requires no investments in the area
The Pansio harbour was built as a train ferry harbour in the 1990s. The large field area stems from its original purpose of use. The harbour area was for a long time used by the Finnish shipping company Finnlines. At the beginning of 2018, the lengthened ships of Finnlines moved to use the West Harbour. There is still a rail connection to the Pansio harbour.
The Port of Turku is developing Pansio with a view to its future use. Already now the area provides shipping companies with a chance to start operations quickly. Pansio also offers an excellent setting for the handling of valuable and often heavy project loads.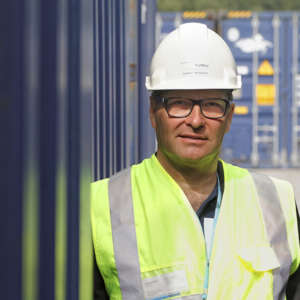 "If you started to build a harbour like this from scratch, 50–60 million euros would not be enough. Pansio has the infrastructure in place. This area is in such a good condition that you could start operations in just half an hour", Jaakko Nirhamo says.
Business-supporting overall concept for different players
In addition to the large open field space, there is plenty of warehouse capacity in both the port and logistics areas. Part of the warehouses in the logistics area have been rented out.
Jaakko Nirhamo points out, however, that the diverse facilities in Pansio allow for building an overall package for different shipping companies and logistics firms that best supports their business operations.
"The companies possibly interested in the area should not hesitate to contact us and tell about their needs and wishes. It's then our job to find the best means for them within the opportunities offered by the Pansio harbour", Mr Nirhamo encourages.
Text: Jaakko Mikkola
Photos: Lennart Holmberg and Markku Koivumäki