Our sponsored runner Markus Teijula switched his main goal of the summer from Paris to Turku
We have been co-operating with middle-distance runner Markus Teijula since 2018. Our co-operation also continues this year.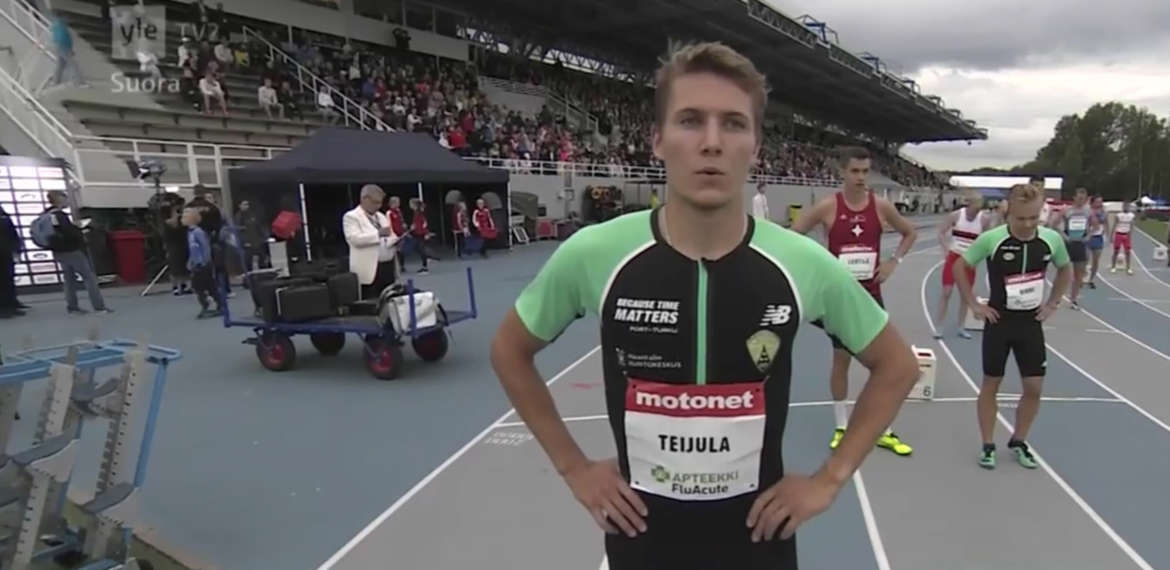 Today
Last summer was slightly weaker than expected for Markus due to an ailment of the Achilles tendon that bothered him through the summer. Despite the ailment he won 800 metres in the Finnish Championships. Markus' Achilles tendon was operated last autumn, but he was able to prepare for the beginning summer quite normally. Although his recovery halted at times, he did not have to take a break from practising. He looks into the summer confidently and plans to focus on the late summer competitions.
Main goal of the summer changed from Paris to Turku
The coronavirus epidemic has affected everyone and also forced many athletes to adjust their goals. The definite number one goal of the summer for Markus, the European Athletics Championships in Paris were cancelled, and the next championships will not be arranged until 2022. Instead, the new main goal of the summer was set to the Finnish Championships to be arranged in Turku in mid-August. The Port of Turku will be the host of men's 800 metres, so we will be there to cheer Markus to win his third championship in a row or even his second double championship. Markus is known for his success on both 800 and 400 metres.
In the longer term, Markus has set his goals at the Olympic Games that were moved forward by a year, and the European Athletics Championships in 2022.