Port of Turku continues to sponsor middle-distance runner Markus Teijula
We continue to sponsor Markus Teijula in order to support the young middle-distance runner's goal to enter international competition arenas. In middle-distance running, time matters and it goes nicely together with Port's main message.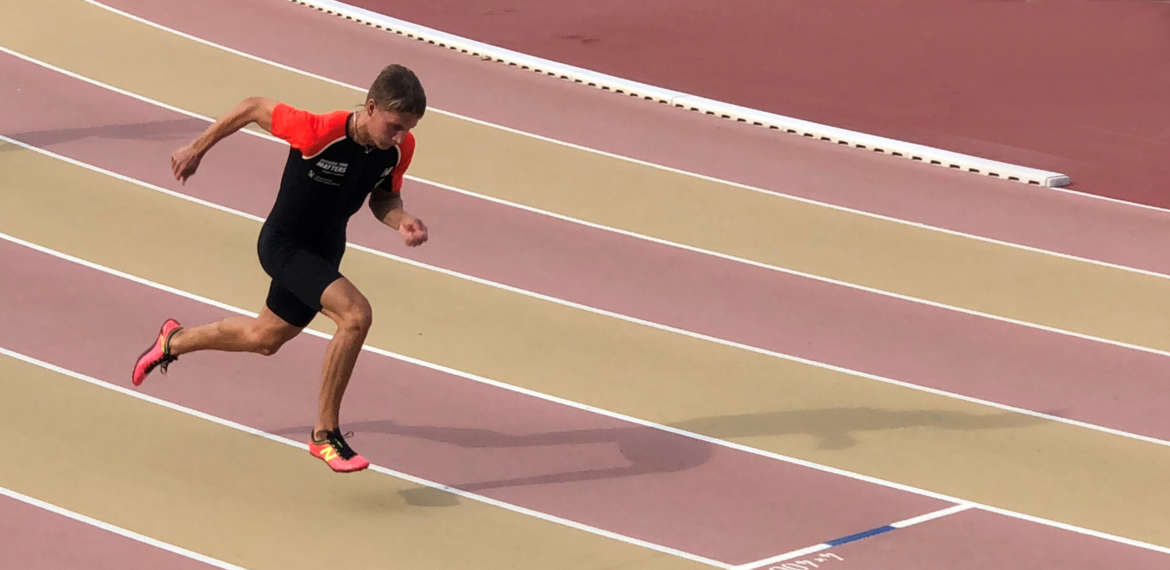 Today
Year 2018 was an excellent one for Markus Teijula. The list of results is impressive and includes e.g. double Finnish championships – number one place on 800 metres and 400 metres. After last season, Markus' personal best on 800 metres is 1.48.10. That was not quite enough to take him to international arenas, as the entry standard of the European Athletics Championships was still half a second too fast. The young man has, however, plenty of time for future top-level sports events.
Preparing for the new season has gone well
Markus has been healthy while preparing for the new season, and training has focused more on endurance. The programme also included a two-week training camp in Portugal. There are plenty of goals for this year, both for indoor events and for the summer season. The goals of the indoor season included e.g. Finnish Athletics Indoor Championships of adults in February. There Markus succeeded brilliantly, won the 800 meters sovereignly and took the bronze medal in the 400 meters tight race. Markus also represented Finland in the Nordic athletics in-door games in Norway on 10 February where he was chosen as one of the two Finnish runners on 800 meters.
Markus' goals for the next summer include e.g. the European Athletics U23 Championships in July. He reached the required entry standard already last summer, and as he will probably reach it again this season, it is highly likely that he will qualify. At national level, the young man's goal can't be any less than renewing his double championship in the Finnish Athletics Championships in early August.
Studies counterbalance sports
Last winter, Markus did his military service. The new season has introduced new challenges, as he is studying machine technology in the Turku University of Applied Sciences. Combining full-time training with studies requires a great deal from an athlete, but it is no problem for those used to regular training. However, an athlete aiming at the top also has to think about the life after the sports career. The machine technology line also allows for specialising in maritime technology which will surely provide job opportunities in the future, too.