Carbon-neutral travel from Turku to Stockholm
The Decatrip project is developing a carbon-neutral route between Turku and Stockholm. On Viking Line's ships, the passengers and cargo can travel carbon-neutrally already now by paying an extra charge.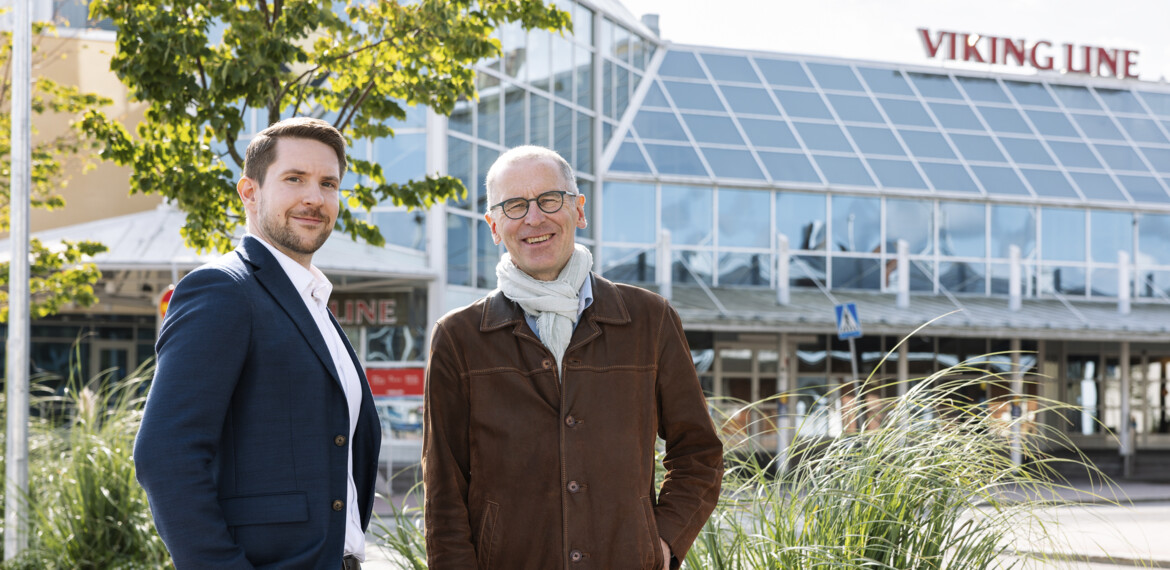 Environment and safety
In the Decatrip project, a consortium of Rauma Marin Constructions (RMC) Viking Line, Åbo Akademi University and Kempower aim to develop a solution that enables carbon-neutral sea transports between Turku and Stockholm.
With financing of almost 1.6 million from Business Finland, the project aims in the first phase at carbon-neutrality of the sea corridor operated by Viking Line. RMC is developing energy-efficient solutions for operating the ships, and together with Kempower, for charging electric vehicles on board the ships. Åbo Akademi University will be evaluating the societal benefits of the green corridor. PBI Research Institute will take care of co-ordination and development of business models.
"The technology required by the project largely exists already. The question is above all how to make the solutions financially profitable", says Magnus Gustafsson, Head of Research at Åbo Akademi University.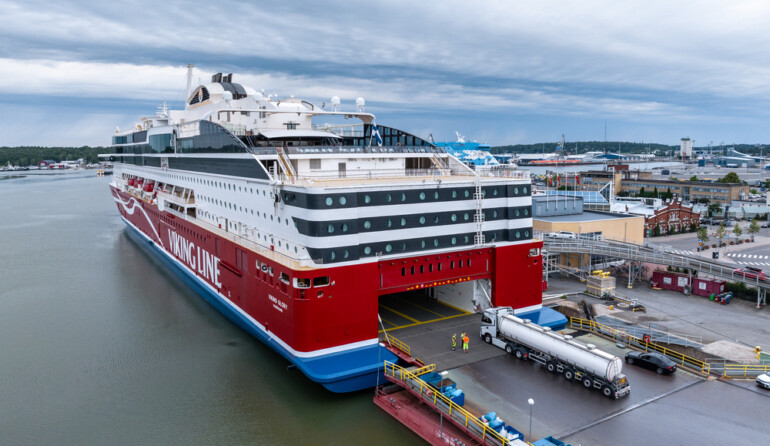 Getting started with biogas
On board Viking Line's ships, the green corridor has already progressed from plans to everyday practice. The shipping company's passengers have been able to travel carbon-neutrally from Turku to Stockholm or from Stockholm to Turku by paying an extra charge of 4.70 euros. A similar option for cargo became available on 7 September. The extra charge is around ten euros per lane metre.
According to Dani Lindberg, Sustainability Manager at Viking Line, carbon-neutral transport is achieved by mixing biogas LBG with liquefied natural gas LNG, depending on how the option is to be utilised.
"Biogas made from waste reduces the climate emissions of a ship voyage by nearly 90 per cent compared to liquefied natural gas. The extra charge is necessary because LBG is much more expensive than LNG. However, chemically it is the same compound, methane, so the mixing does not cause any problems."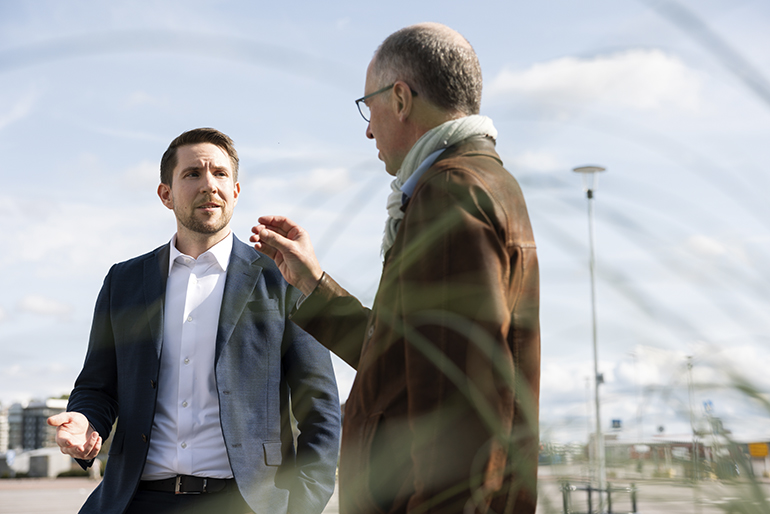 Industry has the opportunity to act according to its goals
Mr Lindberg says that the passengers have shown interest in the opportunity for carbon-neutral travelling, but it is a very new thing and not everybody knows about it yet.
"A carbon-neutral sea route for passenger traffic operated by Viking Line is the first of its kind in the whole world", he points out.
He believes that there will also be demand for the operating model in the industry.
"Many companies aim at carbon-neutral operations, so they need to pay attention to the carbon-neutrality of their transports."
Mr Lindberg points out that a large volume of valuable cargo is transported between Turku and Stockholm, and thus the carbon-neutrality of sea freight does not necessarily increase the price of an individual product significantly.
"A high volume of food products is transported between Turku and Stockholm. If one truck carries e.g. 100,000 yoghurt cups, the extra price per one cup for carbon-neutral transport is very small."
Also compatible with hydrogen projects
In addition to LBG, the Decatrip project also examines other fuel options. For example, there are dozens of projects being planned in Finland with the goal to produce hydrogen by using emission-free electricity. In that case, the end product of a hydrogen plant may be, for example, methane made from hydrogen and carbon dioxide which is suited as fuel for ships using LNG.
"Decatrip also aims at the scalability of the solutions. Once a proper market has been established for e.g. biogas or synthetic fuels made from hydrogen, it will help in utilising environmentally sound fuels elsewhere in maritime traffic as well", Mr Gustafsson points out.
Text: Matti Välimäki
Photos: Ilari Välimäki and Jarmo Piironen
Attention to electric cars as well
Head of Research Magnus Gustafsson reminds us that in addition to ships, Decatrip will pay attention to the cars transported by them, the entire green corridor. Passenger ferries and electric cars can support each other, for example, in a way that you might not come to think of at first:
"On the Turku–Stockholm route the ships sail long distances at a rather slow speed, and the ship's engine power varies. The efficiency of the ship's engine can then be improved if the electric cars on board are charged while the ship is moving slowly", Mr Gustafsson says.