Energy use was enhanced as part of the environmental programme
In all logistics, attention is increasingly focused on decreasing the environmental impacts of transports and activities related thereto. In addition to the reduction of emissions and energy consumption, measures for protecting sea nature from the adverse effects of transports are sought and implemented to a greater degree.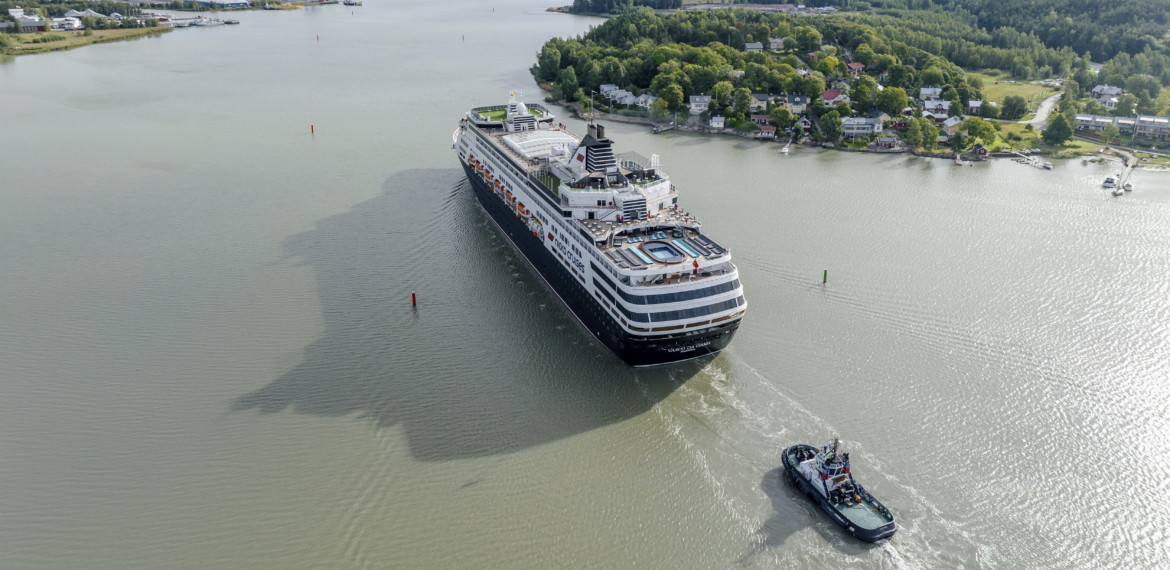 Environment and safety
Healthy and well sea nature is also one of the key goals of the Port of Turku's environmental programme that extends to 2025, and it is targeted at decreasing the burden of port operations on the waterways. The most important decision of recent years for protecting sea nature was made in 2019 when the Port of Turku together with the City of Turku decided to discontinue the disposal of dredging masses in the sea and transfer to disposal on land. In accordance with the decision, the first disposal on land started in late 2022 when masses from the dredging of the Perno fairway leading to the Meyer Turku shipyard were placed in the Lauttaranta district on Hirvensalo island. Regarding maintenance dredging to be carried out in the future, new locations for the disposal of masses on land are also being sought, one option being to build a disposal pool in the Pansio Harbour. The need for new disposal locations is increased by the maintenance dredging required by the shallowing of the River Aura and the port area, and an application for them is pending in the Regional State Administrative Agency.
The environmental programme also aims at climate change mitigation as part of the carbon-neutral Turku city area. In 2022, the greenhouse gas emissions of port operations were reduced e.g. by the new ship Viking Glory replacing m/s Amorella on the route between Turku and Stockholm. The carbon dioxide emissions of the new vessel are up to a quarter lower compared to Amorella, although its passenger and cargo capacity is much bigger.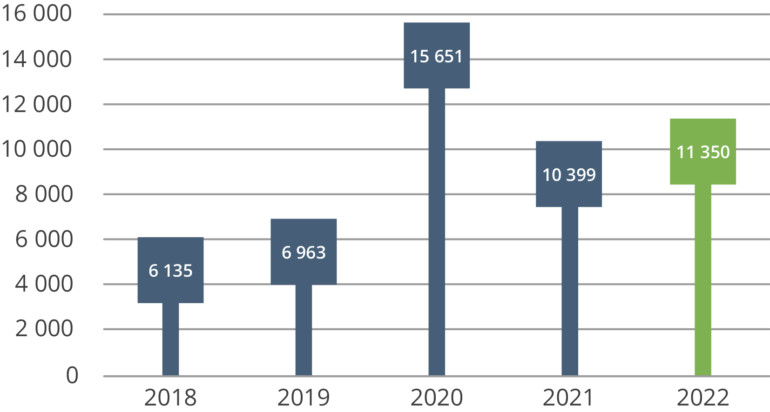 The emissions measurement system changed during 2022 and the figures for 2022 were calculated according to the new system.
The Port's goal is to decrease emissions into the air by 40 per cent in the period from 2008–2025, and in that respect, the Port has taken anticipatory measures e.g. to provide shoreside electricity to ships.
Long-term work for the environment has yielded results

More efficient energy use has become increasingly important for both environmental and cost reasons as a result of the energy crisis caused by the war in Ukraine. The Port of Turku has reacted to it e.g. by lowering the level of area lighting, without compromising safety in the port area, though. At the same time, heating has been decreased in premises where temperature can be lowered, and new electric cars were bought for the Port. Energy efficiency is followed through metering, which will help to find potential places for savings.
Read Environmental Report 2022 (pdf).
Text: Kari Ahonen
Photo: Jarmo Piironen