The entire Port Group recorded good financial performance
Port of Turku Ltd is a limited liability company wholly-owned by the City of Turku. The company operates in the maintenance of the port infrastructure and other service and rental business related thereto.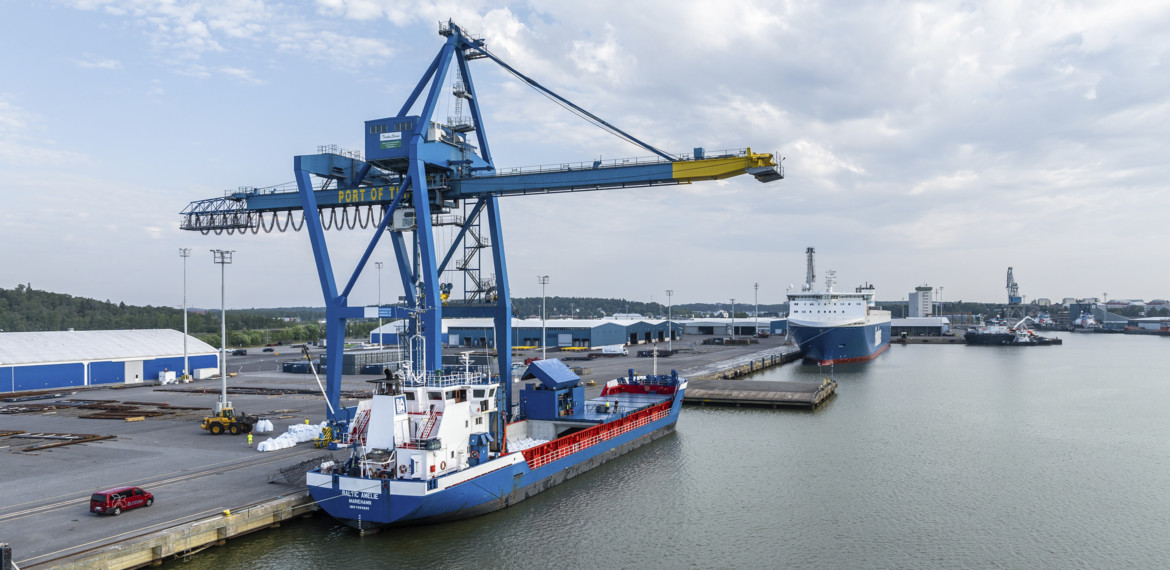 Today
The Port of Turku Group comprises of parent company Port of Turku Ltd and its subsidiary Turku Free Zone Company Ltd. Turku Free Zone Company Ltd is a warehousing and logistics company that specialises in imports and exports with customs warehouse I status in its entire area. The company operates in free zone storage and warehouse logistics.
The Port Group's turnover for 2022 stood at 27.8 million euros, and its operating profit amounted to 4.9 million euros. The good performance was affected by the recovery of passenger business nearly to the pre-pandemic level and the continuing high demand for logistics warehouse services. Turnover of parent company Port of Turku Ltd rose clearly on the previous year to stand at 24.4 million euros, up by 10.9 per cent compared to 2021. Turnover of the subsidiary Turku Free Zone Company Ltd increased as a result of investment and development projects by 23.9 per cent to almost 3.5 million euros.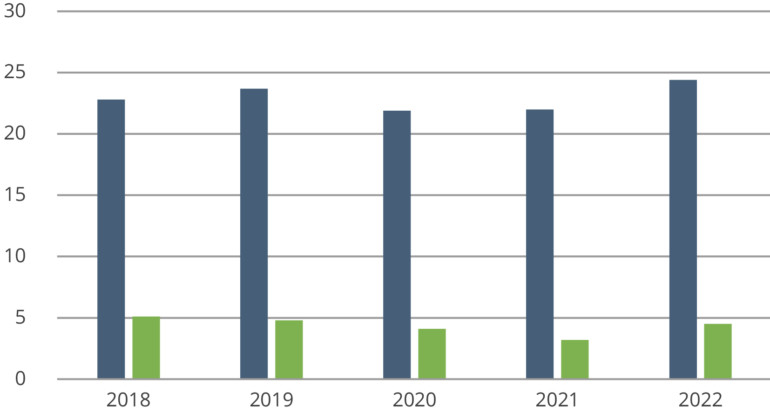 The Port Group's investments for 2022 totalled 5.3 million euros. The most important investments were the planning work related to the Ferry Terminal Turku project, and the new light-structured warehouse built in the Pansio area.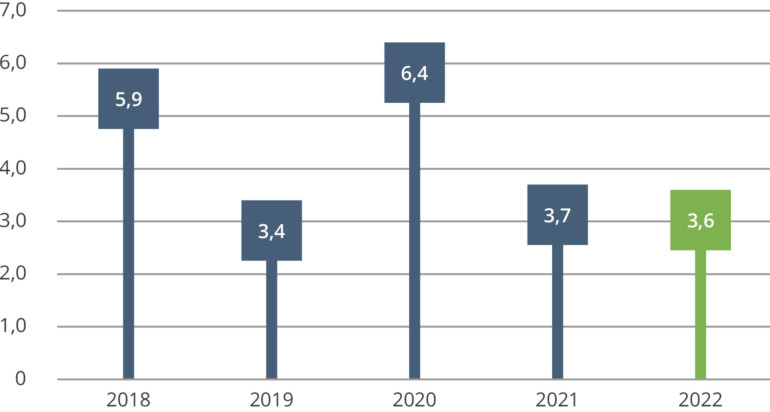 Uncertainty characterises the outlook for 2023
The outlook for the global economy in 2023 is uncertain. The war in Ukraine and high inflation are expected to have a negative impact on the company's financial performance. The reduction in the total cargo capacity on the Turku–Stockholm route will decrease the company's total cargo volume by around 15 per cent compared to 2021. The passenger volumes are expected to remain at their current level.
A new decision was sought from the owner for the overall financing of the FTT project in early 2023. The company had to interrupt the project due to an increase in material and financing costs and Tallink Silja's morning ship that was pulled from the route in September. The owner approved the new proposed financing package, so the building can be started in the latter half of 2023. The project is expected to be fully completed in 2026–27.
The outlook of the subsidiary Turku Free Zone Company Ltd for 2023 is favourable, although the energy crisis and inflation will considerably affect the goods flows of customer companies and prices. After a year of strong growth, the company is expected to continue to grow profitably.
Read the full annual report 2022 (pdf).
Text: Kari Ahonen
Photo: Jarmo Piironen