Number of passengers doubled in a year
The Port of Turku is the leading harbour for passenger traffic between Finland and Sweden, and the second biggest passenger harbour in the country. The most important attraction factors on the route are the vessels of the highest standard in the Baltic Sea and their first class services including the entertainment programme, and the unique archipelago vistas on the route. In terms of schedule, the route is ideal both for those going on a 24-hour entertainment cruise and travellers heading to Sweden and Continental Europe with their car.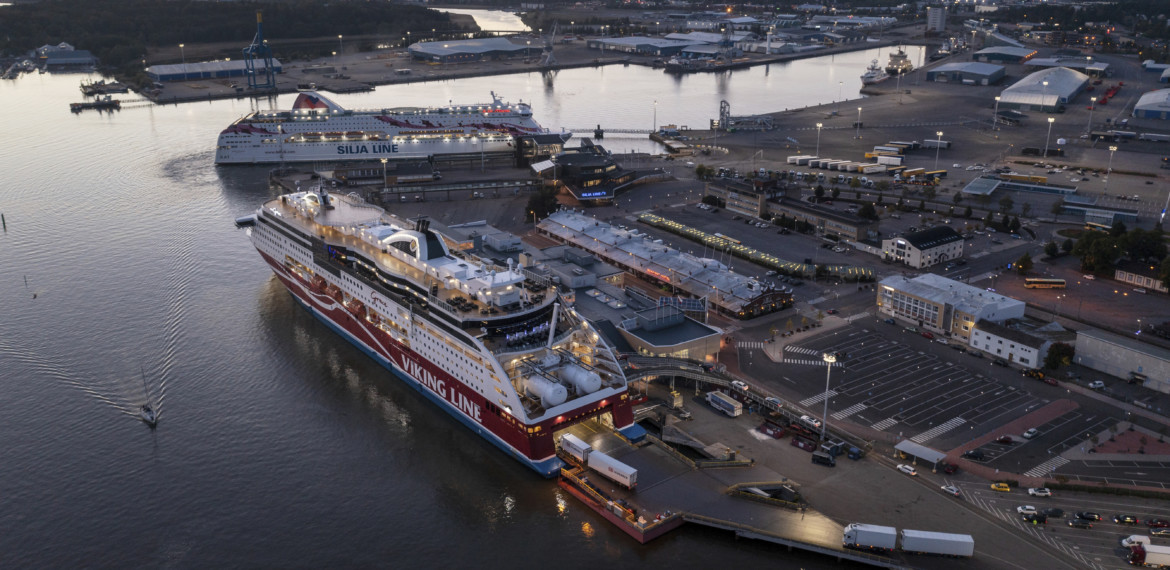 Traffic and logistics
For the Port's passenger traffic, the year 2022 meant a return to the volumes before the pandemic. During the year, the number of passengers doubled compared to 2021 and stood at 2.7 million. Demand pent up due to the pandemic was directed at Turku, especially by Viking Line's new flagship Viking Glory which started service between Turku and Stockholm at the beginning of March. By January 2023, one million passengers had travelled on the ship, which helped Viking Line to register an all-time record number of passengers on the Turku–Mariehamn–Stockholm route in the summer of 2022.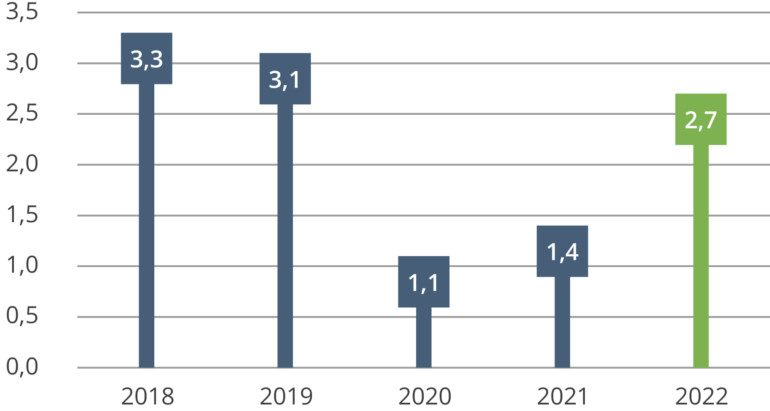 The development of the passenger volume in the Port also continued positively in the latter half of the year, although Tallink Silja rented its ship Galaxy for temporary accommodation services in the Netherlands in September. At the same time, Baltic Princess was transferred to offer a new cruise product with Kapellskär instead of Stockholm as the destination port in Sweden. The 22-hour cruises departing from Turku every evening focus, especially on entertainment and popular artists.
Regarding cruise traffic, the year was record-breaking in Turku with a total of 21 vessel calls. The exceptionally high number of vessel calls resulted from the war in Ukraine, due to which the cruise liners that usually called in St. Petersburg had to look for other destinations. The Port of Turku and Visit Turku handled the services of cruise liners and their passengers efficiently, which also improves Turku's reputation as a cruise port. In connection with the future changes of the passenger harbour, Viking Line's current terminal is planned to be turned into a cruise terminal, which will also allow for marketing Turku as a turnaround base for cruises.
Read the full annual report 2022 (pdf).
Text: Kari Ahonen
Photo: Jarmo Piironen