Otkantti is here again
A new town plan is being prepared for the port with places that need a name. A good name can often be found in the history of the area.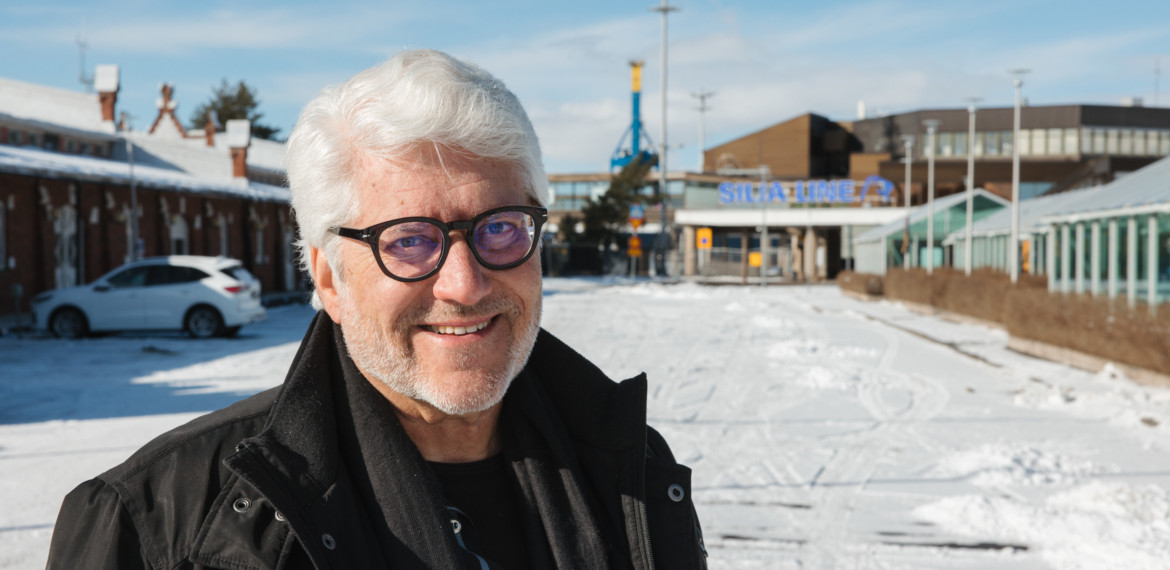 Today
In the mid-1800s, a bridge was built from the mainland to Ruissalo island, and a road toll was charged from its users. An octagonal shack named Otkantti in Finnish and Åttkanten in Swedish was built to serve as a base of the bridgekeepers.
Lauri Palmunen, a local historian and chairperson of the Nomenclature Committee of Turku, says that with the bridgekeepers the entire cape began to be referred to as Otkantti. Maybe the word was never forgotten, but now it is gaining strength again.
"The Nomenclature Committee proposes that a square to be built in the port will be named Otkantti."
No radical changes
A new joint passenger terminal as well as significant changes in quay structures, outdoor field areas and traffic arrangements will be implemented in the Port of Turku. The town plan will be revised, and thus some new names will also be needed.
Mr Palmunen says that there are no radical changes to be expected, and the town plan has not been fixed yet.
"Tuontikatu street will probably have Vientikatu street next to it, and the long route for pedestrians and cyclists through the area will be named Ruissalon raitti. And then we have, of course, Otkantti."
The Nomenclature Committee has also visited the site and discussed the names with the employees in the port.
Name is often found nearby
Case Otkantti reflects the principles used by the 10-strong Nomenclature Committee in naming places elsewhere in the city.
"A good name is often somehow related to the history of the place and has something familiar in it. A district may also have a theme of its own, so that streets are named, for example, after birds or plants."
It is an important principle that there are no places with the same name in the city. Moreover, items are not named after living or even recently deceased persons.
Names need to be mulled over
The working name of the new joint terminal in the port is Origami. That may not be the final name of the building.
"The terminal will be named by the Port of Turku, however, not the Nomenclature Committee."
It has recently been debated in public what place in Turku could be named after former President Mauno Koivisto. The port has also been suggested, as the President worked there as a young man. Koivisto's name has also come up in connection with the terminal.
"There is, of course, a natural connection between Koivisto and the port, but on the other hand many other places in Turku are also linked to the former President", Mr Palmunen points out.
Mauno Koivisto himself would probably say that the matter needs to be mulled over a little.
Text: Matti Välimäki
Photos: Ilari Välimäki