Port of Turku and its partners send aid to Kharkiv
The City of Turku is arranging a collection of electricity and heating equipment for Christmas to help the Ukrainian city of Kharkiv and its residents. The Port of Turku participates in the campaign together with Baltic Line Finland, Turku Stevedoring and Turku Free Zone Company by donating a total of ten generator sets to the people of Kharkiv.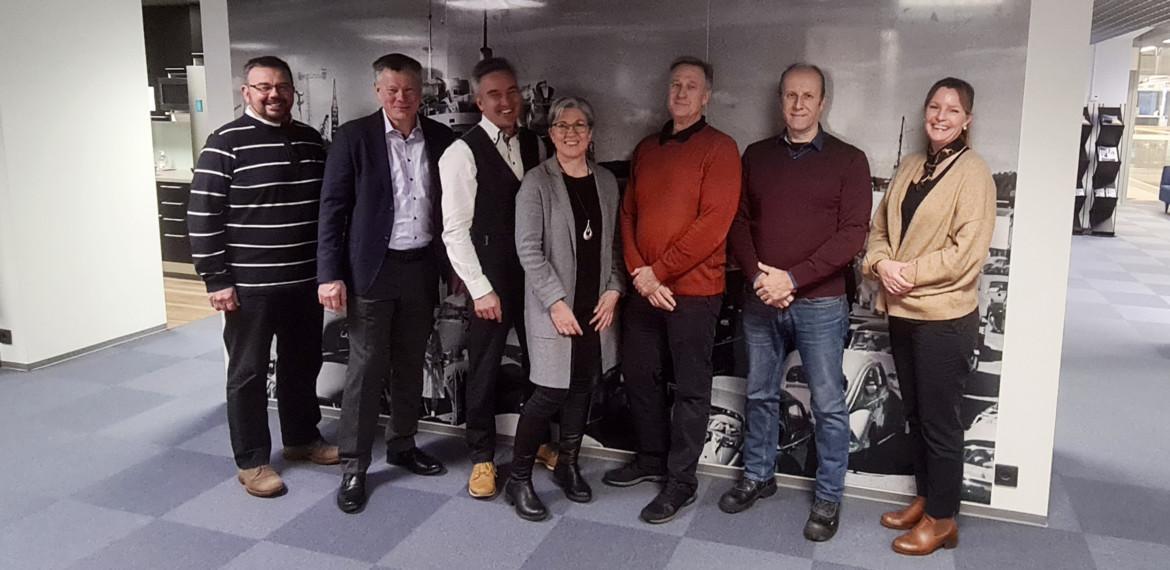 Today
During its invasion of Ukraine, Russia has systematically destroyed the Ukrainian energy infrastructure. With the winter and cold weather approaching, the residents of the major city of Kharkiv in Northeast Ukraine are having a hard time. The City of Turku has organised a collection of electricity and heating equipment for Christmas to help the residents in its twin city. The Port of Turku also participates in the campaign together with its partners by donating a total of ten generator sets to the people of Kharkiv. The fuel-powered devices can be used to produce electricity.
Acute need for fuel-powered generators
Tomas Uschanow from Baltic Line Finland says that there was no question about joining the campaign – he believes that he sums up the thoughts of many other people as well:
"The situation in Ukraine is critical. We felt that we now have to do something bigger and more concrete. As the City of Turku is arranging the transport to the crisis zone, the decision on contributing was easy in that respect, too. I think that the Minister for Foreign Affairs Pekka Haavisto just pointed out in an interview that there is an enormous need for generator units, as there are no spare ones in the country. They still have the fuel to run the generators, though."
Stefan Lindström from Turku Free Zone Company agrees.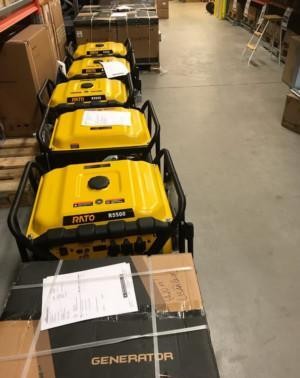 "The generator units are big enough to produce a proper amount of electricity that can be used, for instance, for lighting or charging mobile phones."
Turku Free Zone Company provided help to the Ukrainians already during the first months of the war. At the time it quickly organised a temporary logistics hub through which aid was sent to Ukraine.
A different Christmas in Kharkiv
Erik Söderholm from the Port of Turku contemplates that helping Ukrainians is an important matter to all port operators.
"Co-operation between the port operators works well in general. But in a project like this everyone is exceptionally unanimous. The decision on buying the generator units was made instantly."
Kimmo Iljin from Turku Stevedoring is also happy about the fact that the co-operation can provide very concrete help to those suffering in Ukraine.
"Everyone can surely imagine how difficult life can be in a big city without electricity, when nothing works. We wanted to give our Christmas present this year to those who need it most, and to do at least something to help", he says.
Text: Matti Välimäki
You can also help
Everyone can help Ukraine and Ukrainians before and after Christmas by donating money through collections. Money can be donated e.g. through the following organisations: Finnish Red Cross, Unicef, Save the Children, SOS Children's Villages, Plan International, UN Women, Finn Church Aid, World Vision, and Fida. Links to the organisations' websites: www.turku.fi/ukraina
Goods and clothing for Ukrainians can also be donated to the Raisio Aid Station, maintained by Ukrainians of Finland, address Raisiontori 6, opening hours Mon-Tue 10–15, Wed closed, Thu-Fri 10–15, Sat 12–15.