Finishing touches on Viking Glory – equipment fitting in Port of Turku
The eagerly awaited gorgeous m/s Viking Glory is now sailing her first voyages between Turku and Stockholm. For the last weeks before starting operations, Viking Glory was being equipped in the Port of Turku. Without passengers, the atmosphere onboard is always special, and the last moments are filled with action.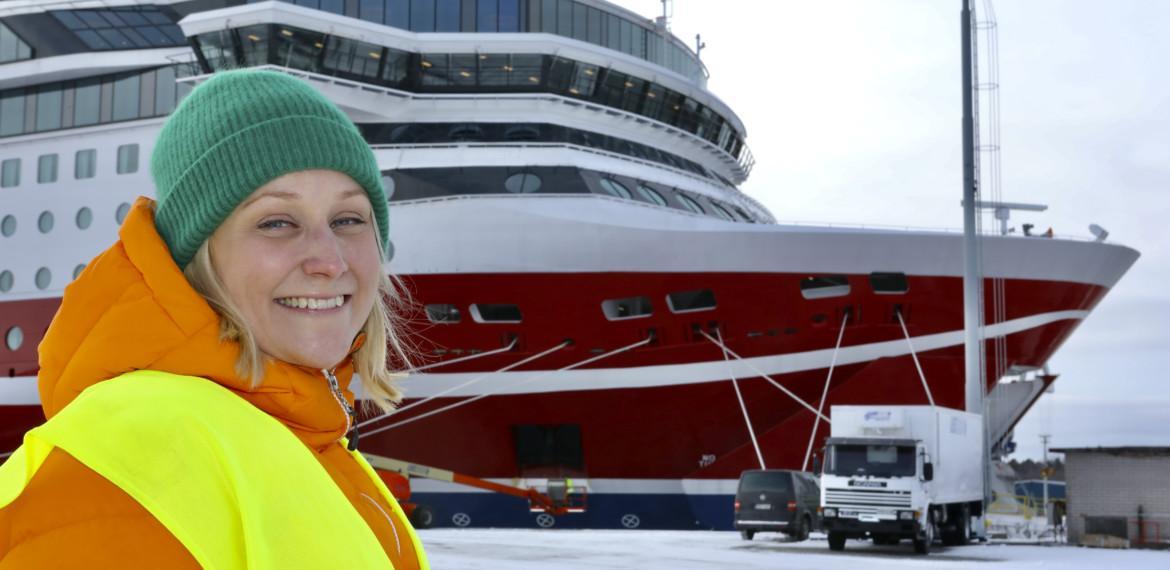 Traffic and logistics
The building of Viking Glory at the XSI shipyard in China, during the coronavirus quarantine, meant that a major part of its finishing was left to be done in Turku. There was three weeks plus a few important days of time in the port of Turku to fit the equipment as well as perform extensive safety training with the crew.
For example, Viking Glory's Tax-free shop was built in practice completely in the port of Turku. Piantek Oy started the work with bare walls. In the new concept, different product families from clothes to fragrances were arranged into various sets of themes inside the shop.
The management group convened every day during the equipment fitting to review the situation. During the last weeks, the interiors were finished, and the introduction of different systems was rehearsed. There were around three hundred representatives of subcontractors, Viking Line employees and crew members working on board the ship.
The concepts of the ship's restaurants were also tested in practice. The crew got the chance to act as test audience. The cabins were fitted with everything including a toilet brush, soap and tapings.
"3,000 mattresses were brought to the cabins. The scale is indicated by the fact that the mattresses filled 14 truckloads", Intendant Tuuli Peltonen says.
The passengers on board Glory will sleep on Finnish mattresses. The ship design and technology are also almost 100% Finnish work.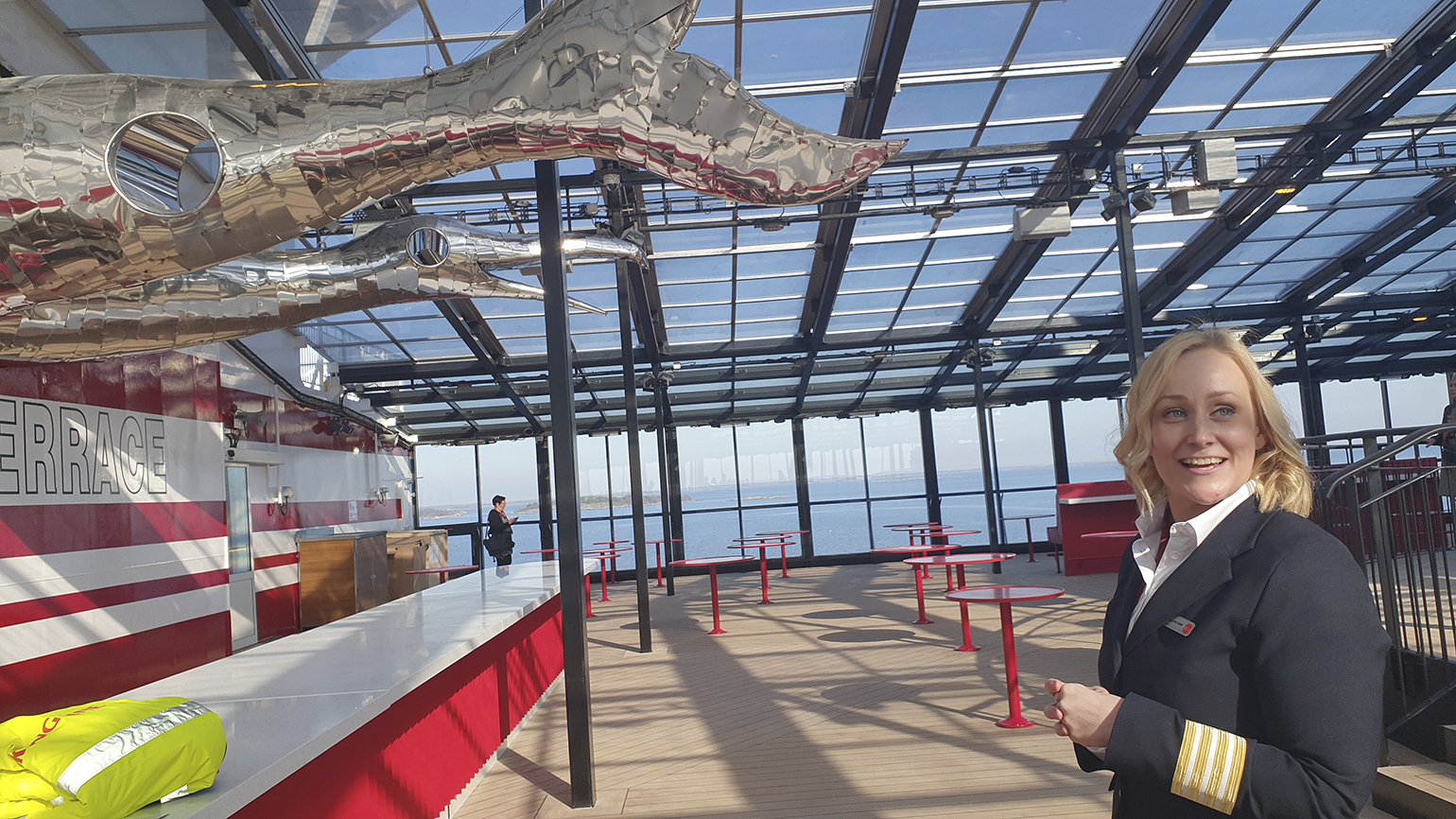 A rented hall as a base
Fitting of equipment in the Port of Turku was facilitated by the fact that already before the arrival of the ship Viking Line had rented a hall in the port where goods could be delivered in advance. On the whole, the Port was a very good place for finishing. In addition to Finland, there were subcontractors from Sweden, Estonia, Germany and Great Britain. The accommodation and dining of the equipment fitting staff was conveniently arranged on board the ship. In the Port, everything from electricity and water supply to waste disposal and various arrangements worked well.
"We have good relations with the Port of Turku, we received help for everything."
It is important for equipment fitting that logistics work and e.g. the access passes for goods deliveries can be arranged electronically on a quick schedule. Ms Peltonen also has experience in considerably slower and more bureaucratic practices.
Text: Sini Silvàn
Photo: Sini Silvàn and Viking Line
Behind Viking Glory:
ABB Azipod thruster system, Finnish-made Azipod units as well as automation system, power management system, bow thruster motors and remote diagnostics services
Almaco Group (Turku) passenger and crew cabins as well as kitchens, bars and grocery shops
Climeon (Sweden) energy recycling system
Deltamarin (Turku) basic design of hull, equipment and engines
ICF Group (Vantaa) public premises, Buffet, Vista Room and sun deck
Hartwall (Finland) beverage equipment on board
Koncept (Sweden) interiors and suites
Kone lifts on board
Piantek Oy tax-free shop
Scenso (Sance and Northsea Offshore) (Raisio) public premises, such as Torget
Stanley (Finland) locking systems of cabins
TSI (Italy) staircases and summer restaurant
Wärtsilä 31DF multi-fuel engines