Our customers think that we work professionally and in a service-oriented manner
Reliable, professional, flexible and responsible – this is how our customers describe us and our operations. The share of recommending customers rose by 5 per cent in the previous year and the Net Promoter Score (NPS) increased by four steps to 54.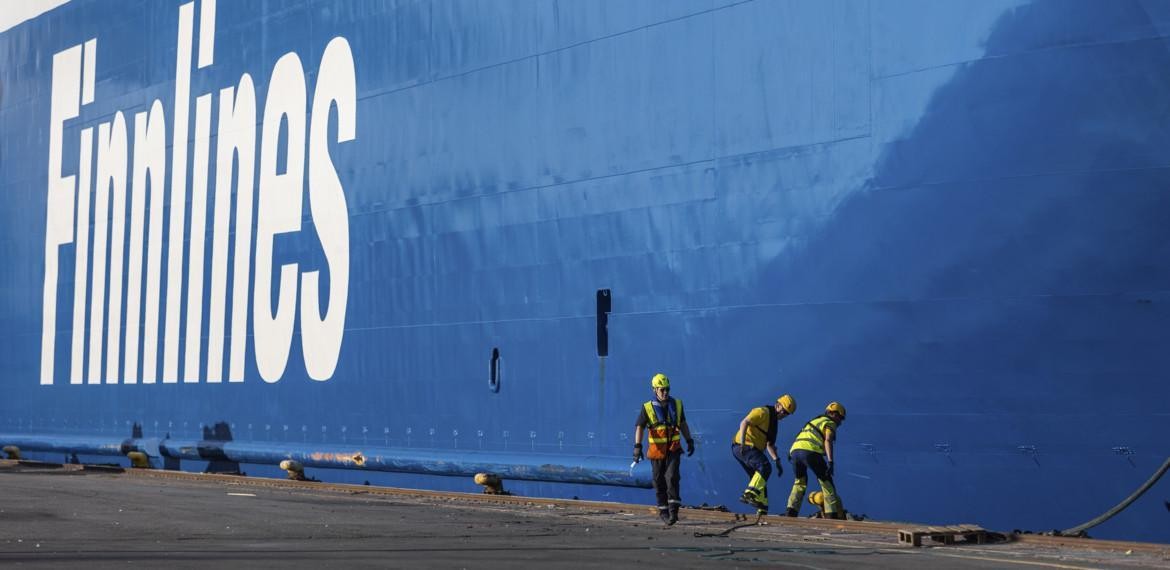 Today
We implemented the survey together with Eezy Flow and 85 customers and partners responded.
Operations call for continuous development
The survey provided us with valuable feedback on items with room for improvement. The operators in the port area hope us to take a more active approach regarding the supervision of the operators' interest towards our owner. The users pointed out that the general appearance of the port area calls for improvement. Other issues that came up include e.g. the tidiness of the area and guidance signs. This year the respondents gave a particularly poor rating to the services for the drivers of heavy vehicles. The analysis of the answers clearly shows that the operating of the gates, in particular, needs to be improved.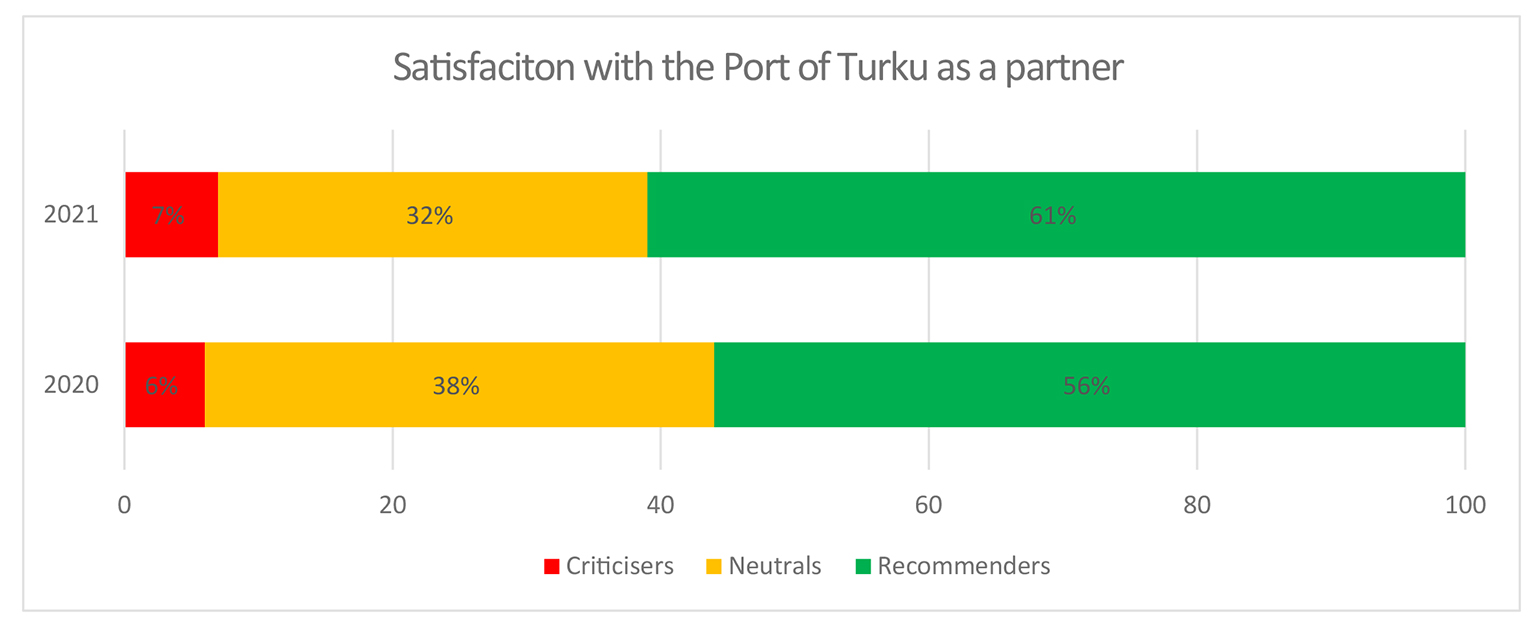 The partner that enables operating in the port area
Customer satisfaction improved delightfully during the year. The customers rate our expertise particularly highly, and up to 91 per cent of the respondents think that we are doing things professionally and in a service-oriented manner. We also received thanks for paying more attention to safety issues than before. We are thought to be a partner that aims at finding and creating opportunities for the customers to run their own business and that way they feel like important partners of the Port. Things can also be agreed on flexibly. The customers also give positive feedback on communication and marketing. It is worth noting that the coronavirus pandemic has not caused problems to our customers with operating in the Port, but everything has been worked out through co-operation.
Where do we go from here?
We wish to thank all respondents. The answers provided us with valuable information for the development of our business operations. Our goal is to ensure through any and all possible measures that the operating prerequisites of the Port and the port operators will be secured in future changes as well. Other important issues include the development of the truck services and the general appearance of the port area.
We also aim to continue and strengthen the operations in accordance with our values, as well as our current strengths. We find it important that we can continue to serve our customers reliable and with expertise. We firmly believe that attractive connections are built through flexible co-operation together with our customers.
Text: Marjo Saviranta
Photo: Jarmo Piironen