We redesigned our website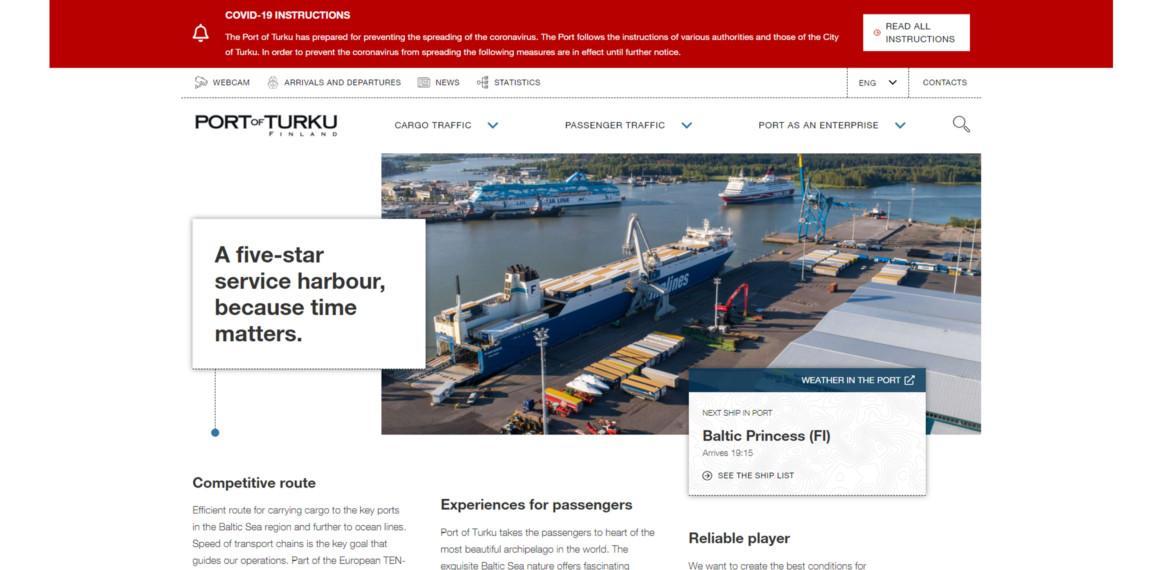 Today
We have good news for you: our completely redesigned website is now up and running. Have you checked it out yet? www.portofturku.fi
The goal of the website reform is to improve customer service.
"We wanted the new website to better match our brand and updated strategy which aims at the year 2025. At the heart of the new website lies the common marketing and communication of the entire Port. We aim at highlighting the services and co-operation of the Port and the providers based in the port", says Marketing and Communication Director Marjo Saviranta.
When time matters
The new website provides better services to the customers. E.g. contact information can now be conveniently found at the end of each section and need not be searched.
In the Port as employer section, we aim at creating a positive employer image for future port employees. Investing in the employer image is part of the new shared process of change for creating modern and even more attractive working culture in the Port together with the personnel.
The redesigning of the website required major efforts, and the work is not over yet! We are developing the website further and try to keep its contents up to date in the future, too.
The users with their "fresh eyes" can be of great help in the updating of the website. If you spot a spelling mistake or there are changes in the operations, please inform our marketing team by e-mail markkinointi.satama@portofturku.fi, and we will update the site accordingly.
Text: Heli Kaijansalo