Positive view into the future
The Port is entering the new year full of hope, although the pandemic still has a firm grip in Finland and especially elsewhere in Europe in early 2021. The starting of vaccinations, however, sheds light to the future and gives hope for restarting and growth of passenger traffic.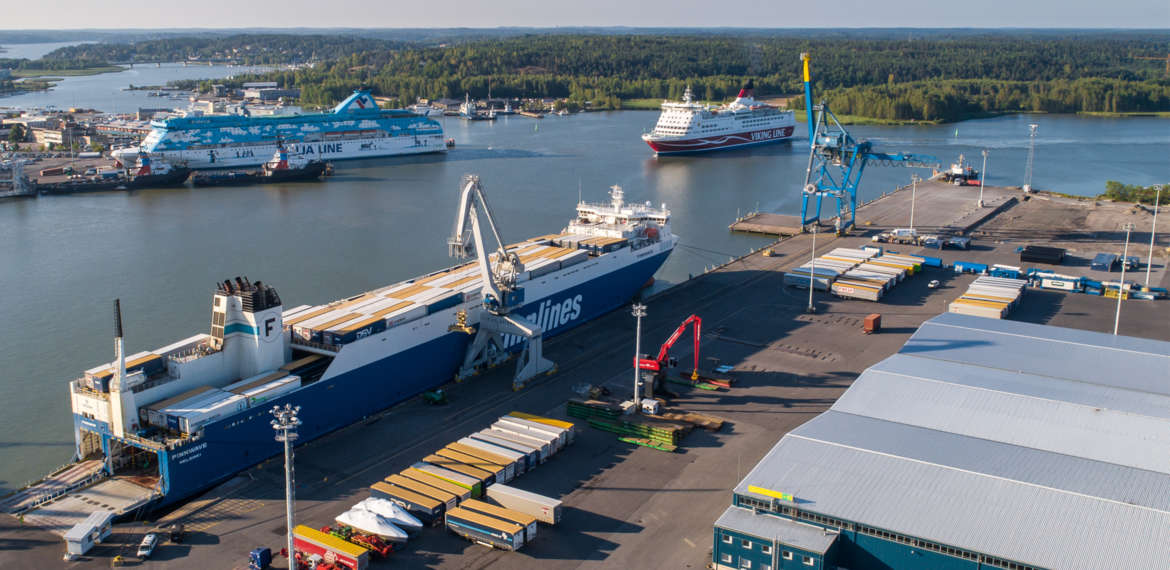 Blog
During 2021, the bottled up demand in travelling will begin to unleash as the vaccinations proceed, which will be first reflected in sea travel. A clear turning point is expected to take place already next summer as individuals and groups will go out to the sea to have fun and e.g. hold conferences. A real peak in the growth of the traffic volume between Turku and Stockholm will be provided by the new vessel Viking Glory which will start operating at the beginning of 2022. Looking further into the future, the Port of Turku will also be strengthened by the trend that favours travelling by land, as the ships departing from Turku allow for convenient transfer to high-speed rail connections being planned from Stockholm to Continental Europe.
The expectations for cargo transports are also positive. In 2020 the Port of Turku proved its functionality to a large number of new customers, too. The shortest and fastest route to Scandinavia and schedules suited to the driving regulations of cargo transports will be at disposal of them and all our other customers also when the exceptional times have been left behind. In addition to unit cargo, project shipments are expected to grow, and the Port of Turku can offer both capacity and a high standard of services for them.
Switching to remote pilotage is an important reform for the future of the Port. Remote pilotage aims at increasing the efficiency and flexibility of pilotage services and reducing the pilotage costs, which is very significant to Turku where the pilotage distances are long. In addition to cargo transports, it will also benefit cruise lines.
Read the full annual report 2020 (pdf).
Text: Kari Ahonen
Photo: Jarmo Piironen