New investments in port safety
Port safety comprises of many areas, and overall management thereof helps protect people, vessels, property and the environment from accidents, damage and criminal activities. That way safety plays an important role as part of the Port of Turku's customer service.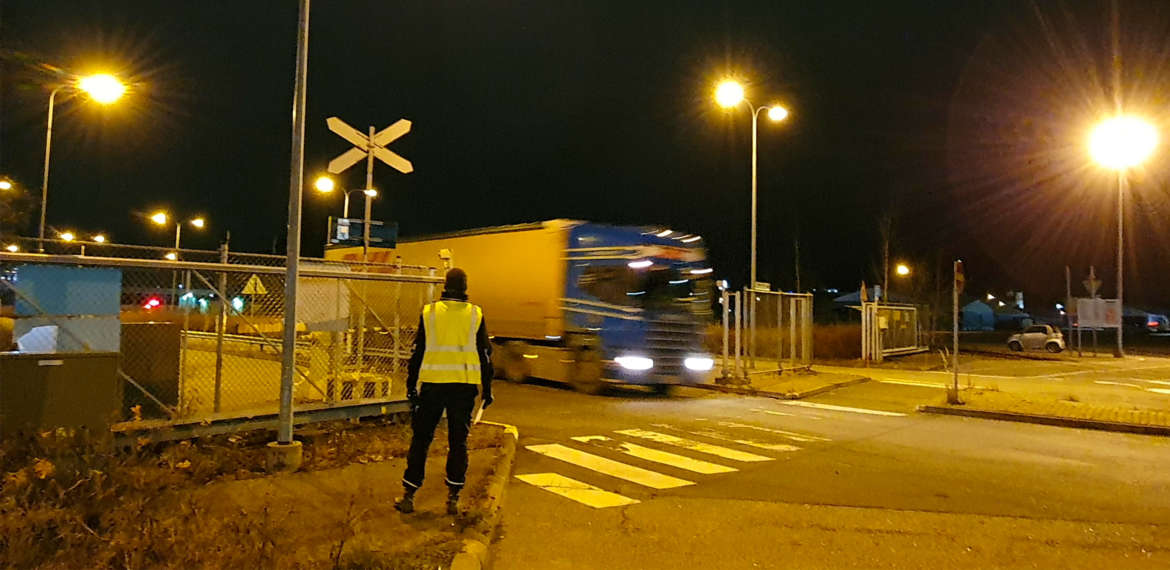 Environment and safety
From the beginning of October, the night-time guarding of the port area has been handled by Securitas Oy. The agreement was made through competitive bidding and covers the surveillance of the entire port area from the Martinsilta bridge downstream the River Aura all the way to Pansio. Guarding in different parts of the port is mainly done using CCTV, which is complemented with guards that tour the entire area. A key objective is to prevent the access and unauthorised moving about in the port area of outside persons that have no access pass, and to ensure quick reactions to different alarms.
To enhance safety services, the CCTV system of the Port of Turku was renewed completely. In the new system the alarms come directly from the cameras in which thermal sensors will spot unauthorised persons moving about in the area. Recordings of all events are also available, which allows for further investigations of the events together with different authorities.
In November 2020, an intensive security control campaign was arranged in the port area. The results of the campaign will be used in the development of security issues, and they will be reviewed in an operative meeting together with the companies operating in the port. A new emerging issue is cybersecurity for ensuring of which the Port of Turku has an audited operating programme. The goal is to protect critical systems 24/7.
Read the full annual report 2020 (pdf).
Text: Kari Ahonen
Photo: Pauliina Roti