The ship is loaded with oat drinks
The Finnish super grain is also popular in Sweden. Kavli's oat products are shipped west through the Port of Turku.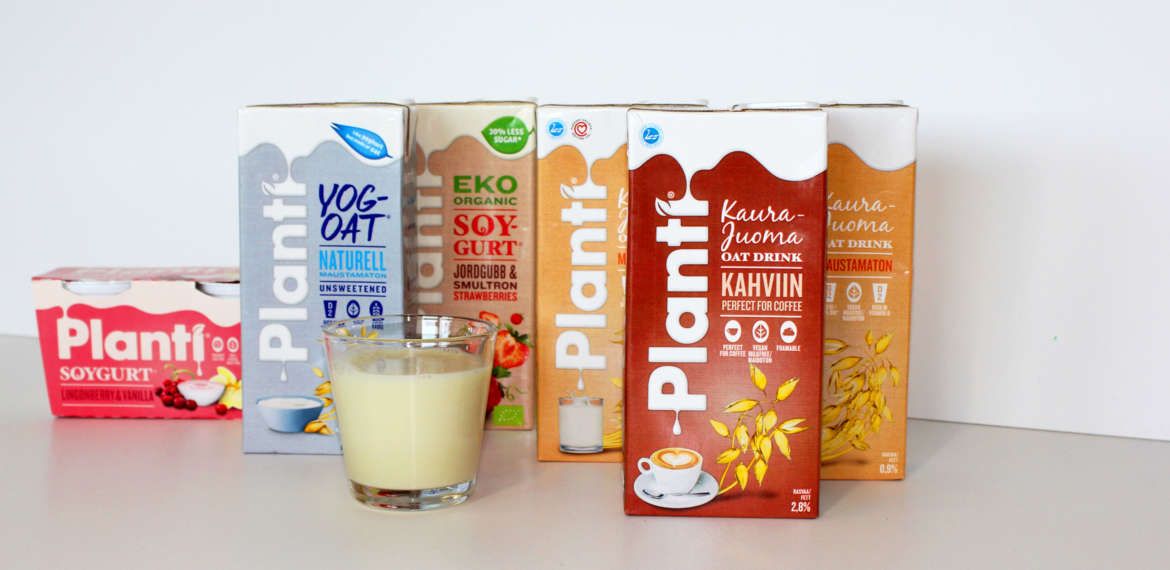 Through the port
Oats is hot. The great popularity of our charming grain is today also visible at Kavli's Turku factory which manufactures Planti oat drinks, oat-based and soy-based yoghurt-like products, and oat-based vegetable fat products. The products are manufactured both for the Finnish and Swedish markets.
"Yes, we've had busy times. The production of oat-based products has in recent years increased at an annual rate of 20 per cent", says Plant Manager Outi Prykäri.
A number of trucks head from the Kavli factory on Rieskalähteentie street to the Port of Turku and the Viking Line terminal on several days every week. They usually sail to Stockholm on board Viking Grace.
Growing exports
Warehouse Supervisor Maarit Saarelainen says that the factory does not have a large storage space.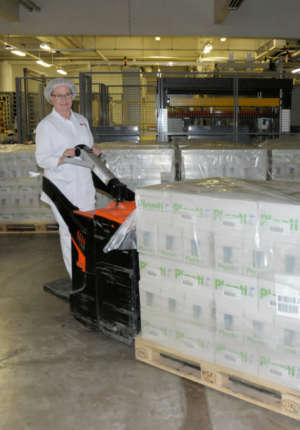 "On the other hand, there is no need for intermediate storage in exports here at the Finnish end. Transports to Sweden are rolling continuously."
She mentions that in practice the exports and logistics of oat products are also made easier by the fact that the heat-treated and antiseptically packaged products have a long shelf life, several months.
"Oat drinks can be stored at room temperature, but the oat-based yoghurt-like products and vegetable fat products require an uninterrupted cold chain."
For the Finnish markets Kavli uses a refrigerated warehouse provided by its partner.
Kavli also uses the Port of Turku for imports. E.g. hamburger dressings, processed cheeses and mayonnaises are shipped to Turku from Kavli's factory in Sweden. They are taken to DB Schenker's logistics centre and onwards to wholesalers and retailers around the country.
In addition, Kavli receives ingredients for its soy-based products by sea from the United States. The oat naturally comes from domestic farmers.
Further markets for oats
Marketing Manager Martina Grandell sees many different factors underlying the current oats boom.
"At first, oat products were favoured above all by people with allergies. Today, their popularity is boosted by the consumers' will to decrease the consumption of products of animal origin and favour vegetarian food. Many people are also interested in the health effects of oats, and the knowledge on them is continuously increasing."
"And another important thing is that Finns are used to eating porridge since childhood."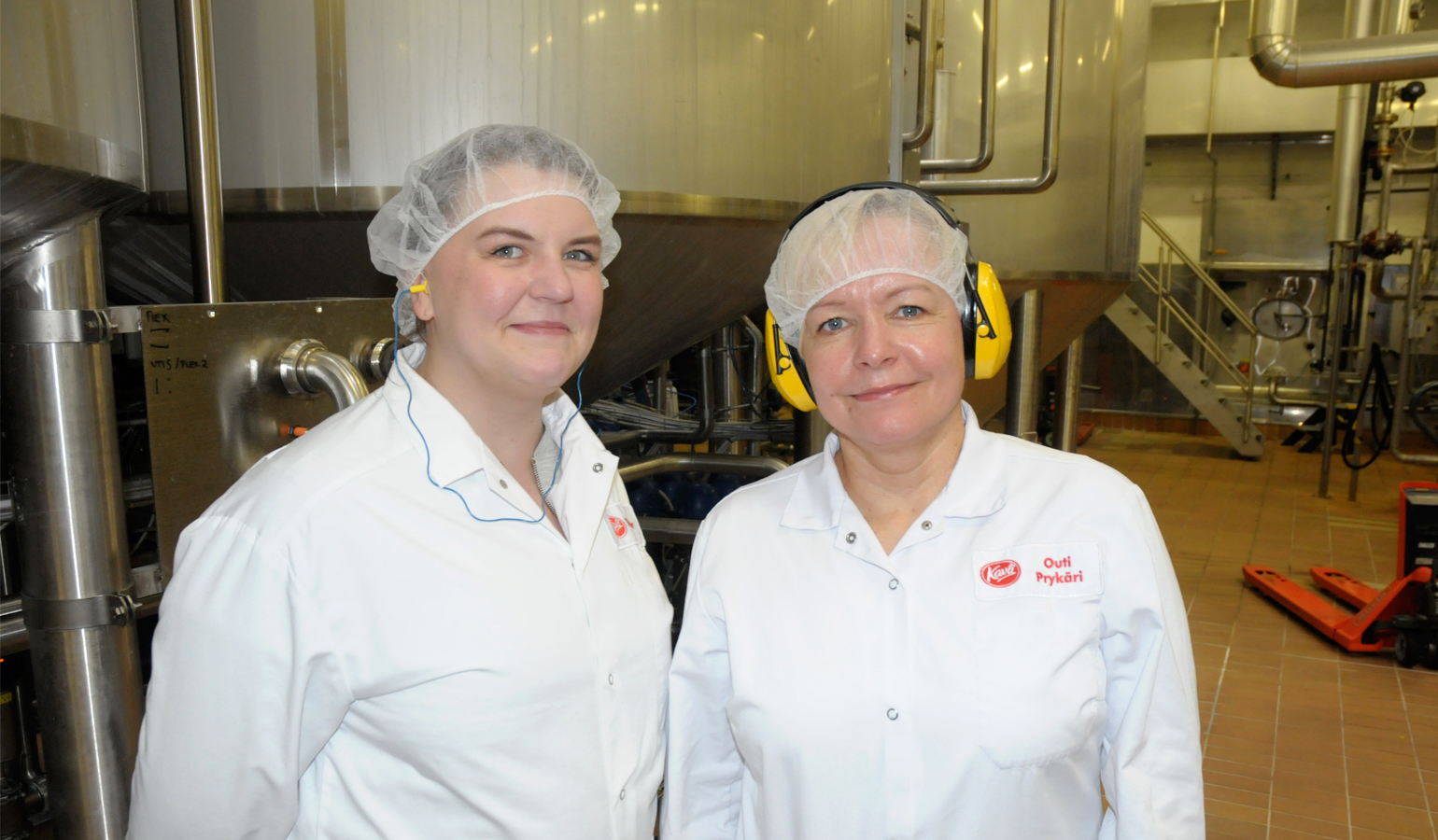 Oats is still fairly little known globally, but the food trends speak for it. Finland is one of the biggest oat producers in the world; our conditions are well suited to farming of oats, and we have plenty of know-how on it.
So could Kavli's oat products in the future be shipped through the Port of Turku to other destinations besides our western neighbour?
"We are continuously studying the markets, for example in Norway. There is certainly potential elsewhere, too", Martina Grandell contemplates.
Text Matti Välimäki
Photos Matti Välimäki, Aija Kallio
Kavli Ltd
Established when the Norwegian Kavli Trust acquired the business operations of the product category from Raisio Plc in 2013
Turnover for 2017: 11.6 million euros
19 employees of whom 15 in production
Owned by the Kavli Trust, Kavli Group also has food production in Sweden, Norway and England, but all of its oat and soy products are manufactured in Turku