Improvement project of the ring road started with planning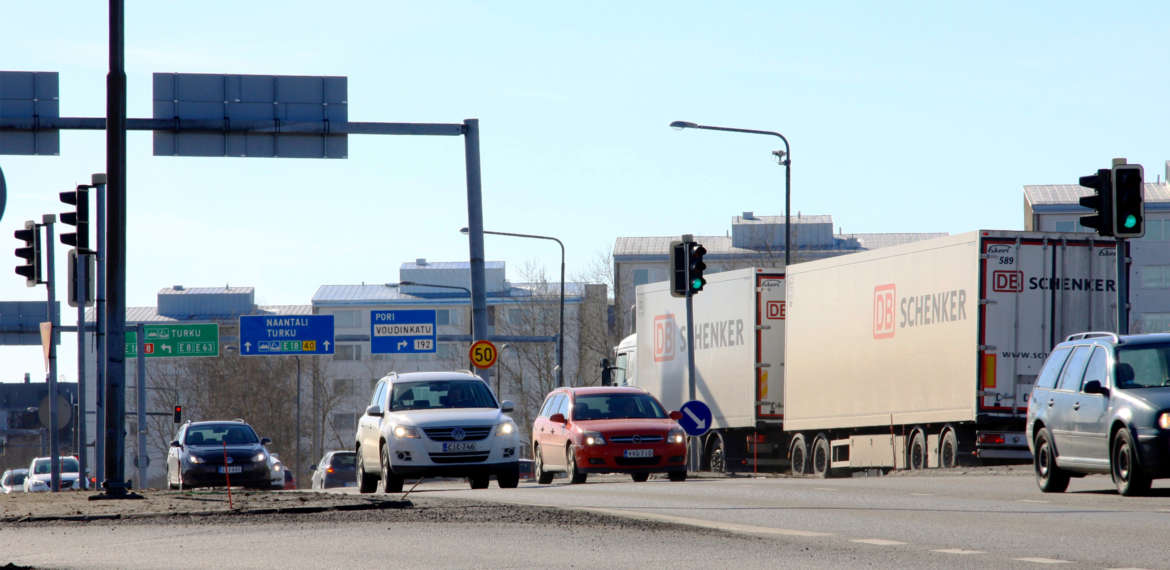 Today
The E18 Turku ring road is being developed as part of the TEN-T Scan-Med core net corridor. The ring road links the ports of Turku and Naantali and Turku Airport to the core network that extends all the way to St. Petersburg.
At present, the ring road is burdened by the highest traffic volume in Southwest Finland and considerable variation in the level of service. The road is being improved in three sub-projects: between Naantali and Raisio, in the Raisio town centre, and at Kausela–Kirismäki intersections.
The improvement of the traffic flow will start at the graded intersection of E8 and E18 roads in Raisio which is an important node for the port connections. It is also the most dangerous intersection in all of Southwest Finland.
The active phase of the road plan for the intersection commenced in early 2018. The plan will be completed in late 2019, and the construction work is expected to start in 2020. The improvement of the whole ring road will be implemented by 2030.