Mercy Ships – over 40 years of hope and healing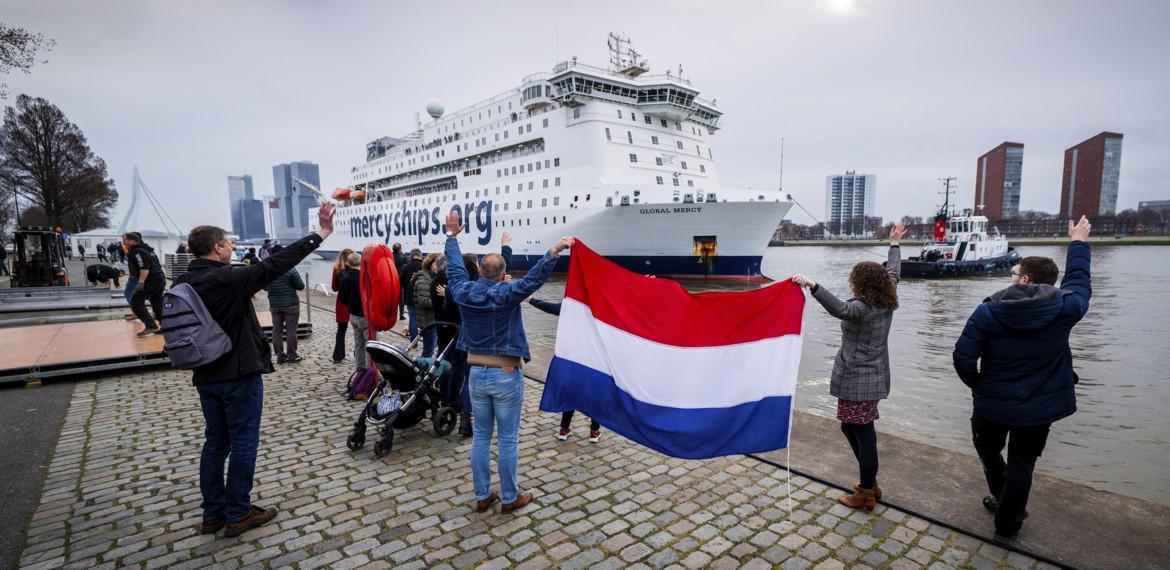 Today
Mercy Ships is a Christian volunteer organisation that maintains hospital ships. The organisation offers free high-quality medical care through its hospital ships and promotes the building of health care capacity and sustainable development in countries with low-income level. It also offers demanding operations in countries where the standard of hospitals is not very high or expensive treatment is not available to everyone.
The organisation has been active since 1978 and has brought hope and healing to people without access to medical care. The hospital ships are full of volunteer doctors, nurses, mariners, IT staff, and other professionals.
Volunteers are an essential element of the mission
The ships are continuously looking to recruit e.g. professional mariners to take care of their movement and maintenance. The crew onboard does voluntary work, using their own time and skills. The volunteers also pay their own costs to offer high-quality medical care to those who need it. More than 1,300 people do annually voluntary work as crew members of Mercy Ships.
In addition to healing individual patients, the organisation invests in the development and construction of the country's own health care capacity. Long-term cooperation, medical training, and basic repairs of hospitals and clinics create prerequisites for sustainable development in Africa.
You can sign up as a volunteer at the address: www.mercyships.org/volunteer/
or make a donation to support the activities: www.donate.mercyships.org/for/y9dj4x/
Mercy Ships Race was arranged on 11 May in connection with the Maritime Day
The charity event Mercy Ships Race was arranged in connection with the Maritime Day in Mariehamn. A crowd of around 300 enthusiastic joggers and walkers enjoyed the sunny weather for a good cause. The proceeds of 15,000 euros collected at the event will go to support the operating of the hospital ships of Mercy Ships. Participants from the Port of Turku were Annika Schulman, Marjut Haltsonen, Kim Söderström and Marjo Saviranta.
Text: Marjo Saviranta
Mercy Ships
Why hospital ships?
50% of the world population lives near a port city, when placed on the coast we can efficiently reach a large share of the population of a country.
Why Africa?
One of eight children dies at the age of under 5 years. The situation is the worst in sub-Saharan Africa where there are on average two doctors per ten thousand inhabitants.
Mercy Ships works with host nations to strengthen the local healthcare delivery system while serving the surgical needs of the host country. Mercy Ships provides a variety of training opportunities for medical professionals. Collaborating with qualified local and international partners, the programs Mercy Ships provides offer holistic support to developing countries. Mercy Ships has provided services and materials in developing countries valued at over $1.74 billion.