High demand for Viking Glory's freight capacity
When m/s Viking Glory replaced the old m/s Amorella, Viking Line's freight capacity increased considerably.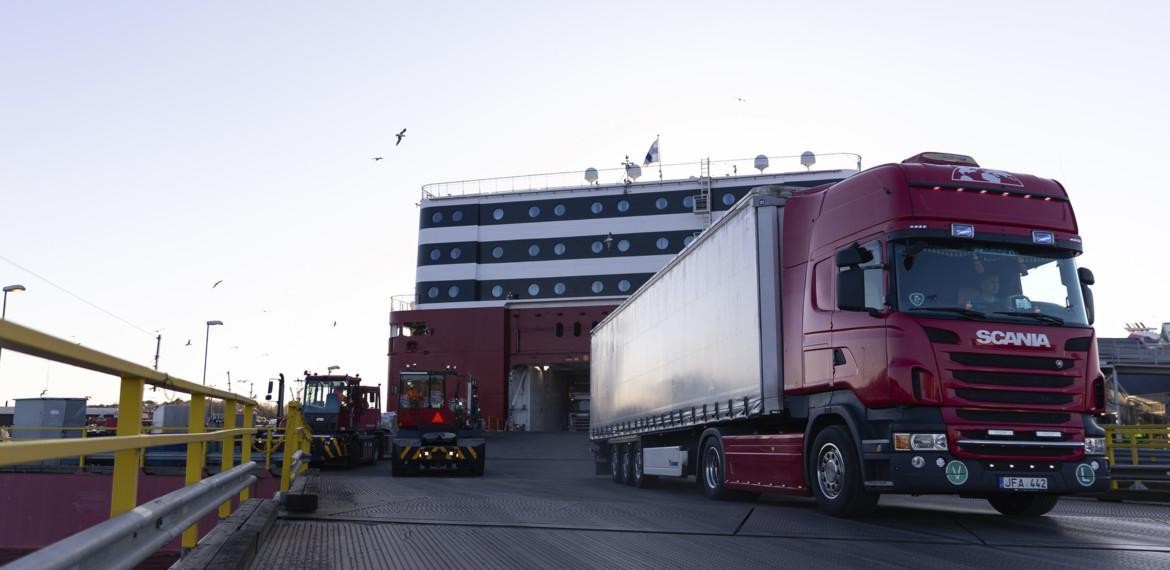 Traffic and logistics
Viking Glory started operating on 1 March. The cruise passengers have received the modern ship with enthusiasm. Cargo carriers are also happy, and it can already be seen that there is demand for the increased capacity provided by Viking Glory.
"Of course, it always takes a while before the new logistical potential is found, but it's looking very good", says Harri Tamminen, Freight Director of Viking Line.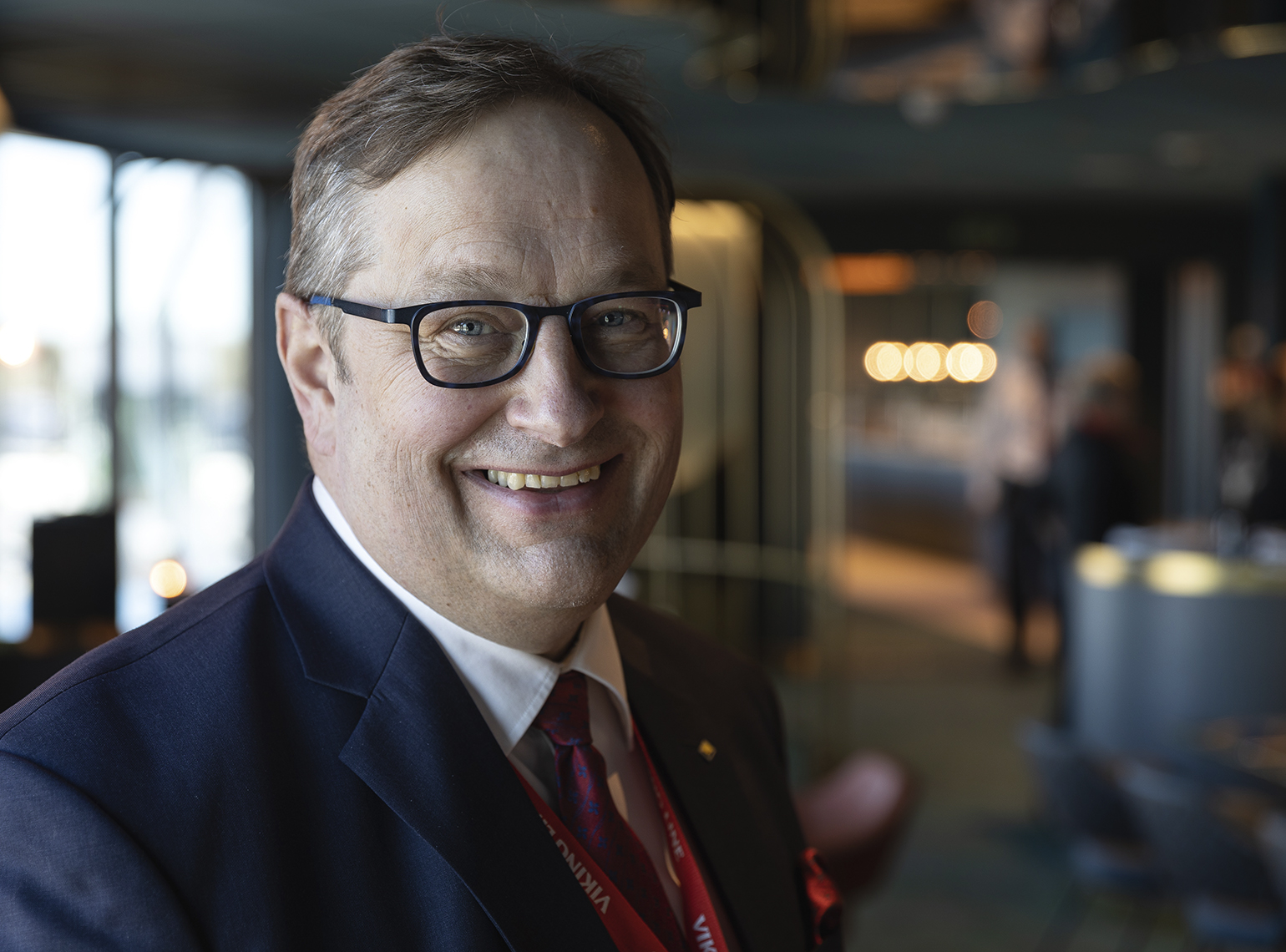 Viking Glory has around 1,500 lane metres of cargo space, while Amorella had 900 lane metres. The increase is over 60%.
"As both passenger cars and trucks are now bigger, the lanes were made wider. The space can be used efficiently, and loading and unloading is fast."
The main car deck also has adjustable ramps intended for passenger cars which can be used, if there is a need for additional capacity. The separate passenger car deck has plenty of charging points for electric cars.
The ship is loaded with… smaller carbon footprints
Like Viking Grace, Viking Glory can use as fuel either liquefied natural gas LNG, biogas LBG, or traditional diesel. The vessel is estimated to consume up to 10% less fuel than its very energy-efficient sister ship Grace.
"The carbon footprint of LNG is 15–20 percent smaller than that of diesel. The carbon footprint of LBG is only one-fifth compared to diesel", Mr. Tamminen points out.
According to him, both industry and transport companies are nowadays more interested in the environmental impacts of shipments.
"Viking Glory's ability to use LNG and BLG is a major advantage for us. As the vessel has a higher capacity for cargo units, it reduces the carbon footprint of each rolling stock shipment on board."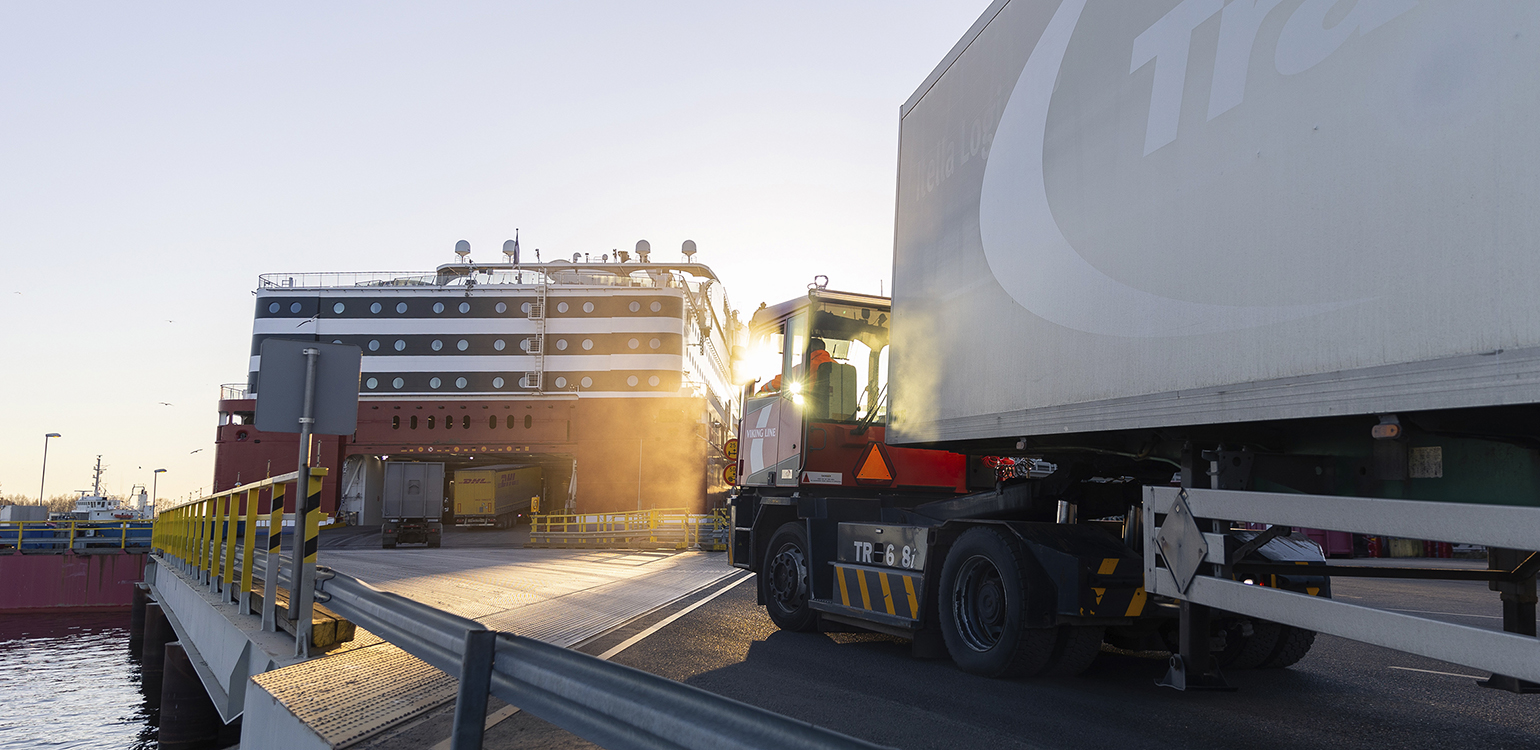 Viking Glory is also important in terms of emergency supply
Viking Glory started its voyage at a stormy time in the world. The ship, and the logistics industry in general, have been affected by the war in Ukraine, sanctions, and countersanctions as well as reorganisation of the goods flows.
"At present, we no longer take on board Russian or Belorussian trucks. That has also slightly slowed the increase of cargo volumes."
The price of LNG has also shot up.
"We don't use Russian but Norwegian LNG. But the transition of the energy markets has affected its price, too."
Viking Glory and the Turku–Stockholm route also play an important role in terms of emergency supply. The majority of Finland's foreign trade goods are transported by sea.
Drivers are also taken into account
Truck drivers are also happy about the starting of the era of Viking Glory.
They have accommodation facilities in the quiet part of the ship with around 70 driver cabins as well as a sauna department and a living room.
"On board Viking Glory, just like on Grace, drivers have their own cabin that they need not share with anybody. We have received a lot of positive feedback from that", Harri Tamminen says.

Text: Matti Välimäki
Photos: Ilari Välimäki