Ways of working are tailored according to the customer
"As the Quality Manager I do a little bit of everything", Christoffer Dahla chuckles. The Quality Manager of Turku Free Zone Company Ltd acts as the right-hand man of Managing Director Stefan Lindström, but is also ready to work in the warehouse if needed.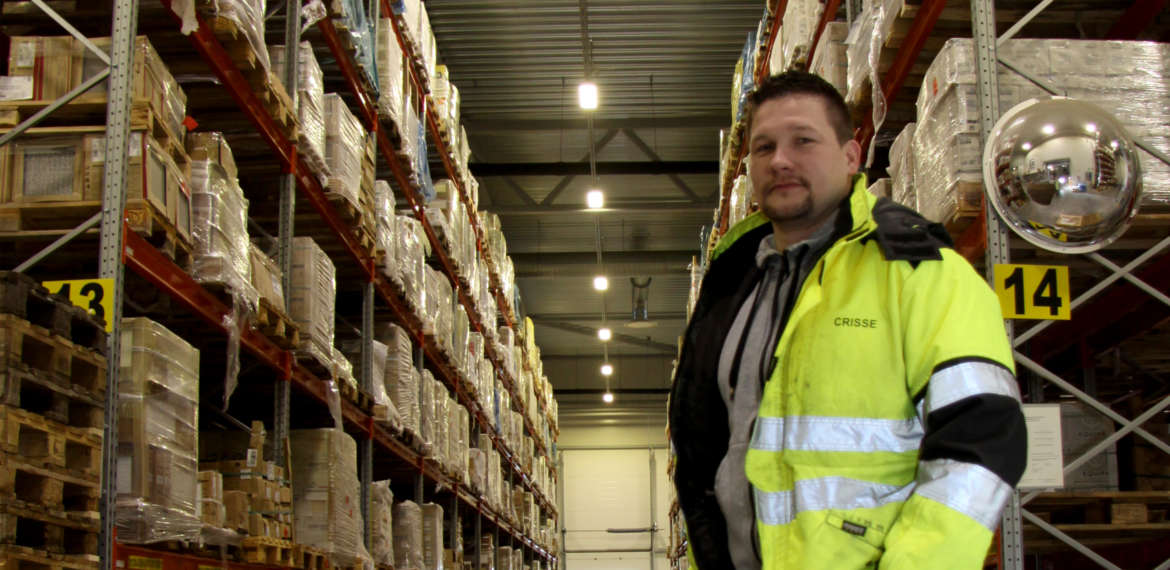 Industry professional
Turku Free Zone Company Ltd is spread over an area of 28 hectares in the Port of Turku, right next to the bridge to the Ruissalo island.
"Our concept is that you can bring in anything. This is not just indoor warehouse space, but we have outdoor storage areas as well. The customers can store undeclared goods here. We do, for instance, storage and equipping of new imported cars in the area", says Quality Manager Christoffer Dahla.
Mr Dahla has on his desk a device slightly bigger than a mobile phone. With a bar code scanner, it is now pretty much the core tool of electronic warehouse management.
"Today is a special day, as we are introducing the new warehouse system in the development of which I participated. I teach the new system to the employees, and try to help them as much as I can. This is our top priority for the next month from now on."
Previously Mr Dahla was employed by Weber Saint-Gobain's plant in Parainen. There he worked on the production line, as an occupational health delegate, and line supervisor. The work experience has benefited him a great deal in his current position. He was invited to join Turku Free Zone Company Ltd three years ago by Managing Director Stefan Lindström.
"I started here as a warehouse employee and proceeded to Quality Manager. You learn a great deal through experience and practical work", he says.
Turku Free Zone Company Ltd has 16 employees. As a relative newcomer Mr Dahla has noticed that the careers in the company tend to be very long.
"It means that this is a pleasant workplace that takes good care of its employees."
The best thing at work is variation
"The days are different, sometimes you have to stop and think how to proceed. There isn't always a solution available, so you can't go by the book."
It is also a plus for Mr Dahla that he meets many people at work. Both drivers and corporate customers visit the warehouse. Mr Dahla and supervisor Reima Rantanen work out together where the products will be placed and what kind of storage space has been sold to the customer. They also try to keep the employees well informed.
"It all depends on what kind of space is needed and how much. All of our customers work a little differently. The ways of working are tailored according to the customer."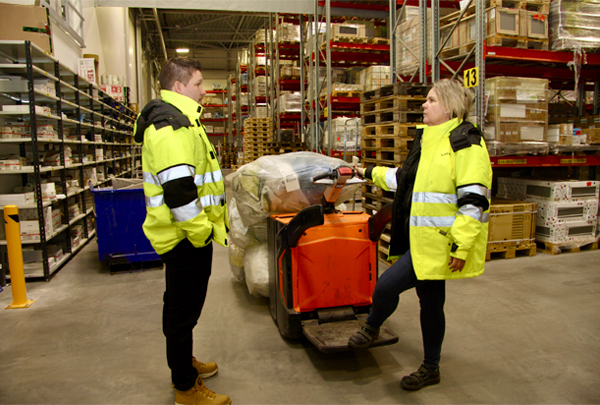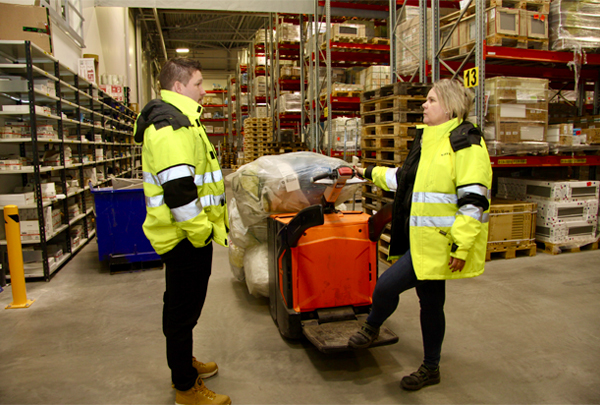 The Free Zone Company may act as an export or import warehouse for companies but also as a buffer storage space for Finnish companies.
"When the demand is high, there has to be goods in stock to be able to react to requests right away."
As part of quality control, Mr Dahla develops reporting for customers. The customers have different wishes on what kind of warehouse reports they want and how quickly.
Also cases with a damaged product or collection error end up on his desk. He processes compensation claims as well as developing ways of working to avoid repeating the errors in the future.
Trade fairs offer new ideas for work
Mr Dahla considers participating in trade fairs and other events together with the Managing Director a rewarding part of his work.
"You get to see different solutions that other companies use, it gives you perspective. It can open your eyes on how things can be organised."
Mr Dahla also thinks that it is important to get in direct contact with the customers.
"Networking means meeting people face to face."
Text and photos: Sini Silvàn
Turku Free Zone Company Ltd
Area: 28 hectares
Founded in 1964
Part of Port of Turku Ltd group
Warehouse space for companies
Storage space both outdoors and indoors
Refrigerated, heated and unheated space to choose from
Storage space on floor or shelves
Also storage of alcohol products
Electronic warehouse management system in use