High cargo volumes in the Port of Turku
The Port of Turku is a critical port in terms of security of supply. The work done in ports is also determined as critical to society. Passenger traffic has quietened down, but the Port is still operating 24/7 and ensuring cargo transports to all over Finland.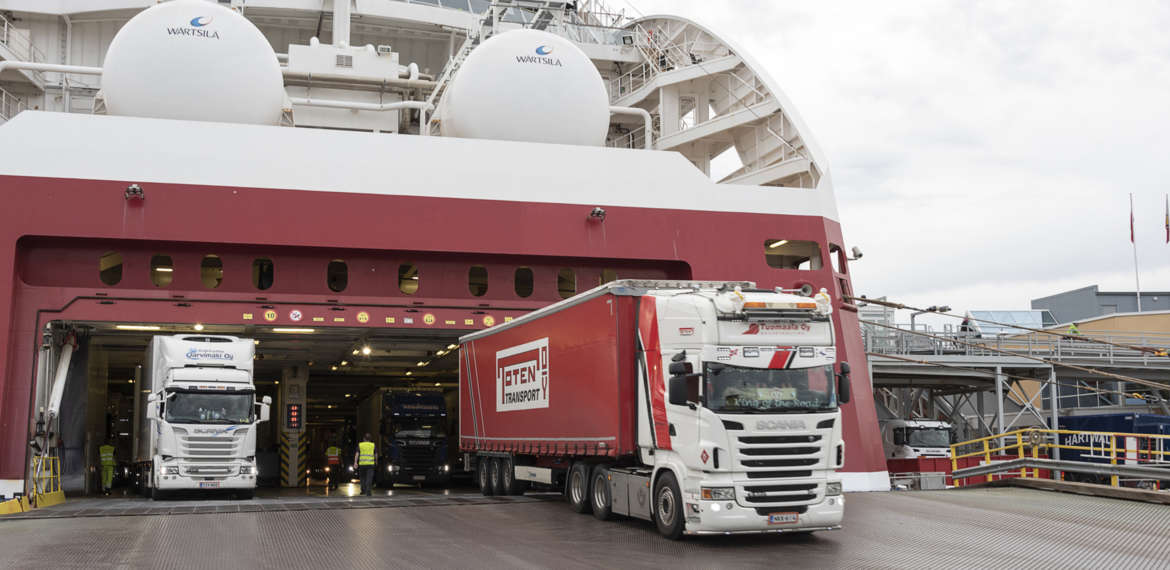 Today
Erik Söderholm, Managing Director of the Port of Turku, says that the most striking change is that the port area and parking lots are now completely devoid of passengers. Around three million passengers travel through the Port annually. At the same time, cargo transports continued at a normal level in March to Stockholm, England as well as Norway. The suspension of the passenger traffic on the Helsinki–Stockholm route has even shifted some cargo volume from there to Turku and Naantali.
The time of crisis also awakened those outside the industry to notice that the passenger ferries that are often thought of as entertainment cruisers carry truly significant volumes of cargo. When the passenger traffic, which was necessary for the profitability of the vessels, ended, the National Emergency Supply Agency decided on subsidies of 45 million euros to a number of shipping companies that operate the Turku–Stockholm and Helsinki–Tallinn routes. The subsidies cover the difference between income from cargo and profitable operations. Extra subsidies may be claimed back afterwards.
"The subsidies are needed, the passenger shipping companies would not sail with just income from cargo", Mr Söderholm says.
Ideas of personnel put to practice
"In the Port of Turku we have people working 24/7. Hawsers need to be fastened and unfastened, and the cranes are operating. That side is working almost normally, if not quite. Some of the Port's office staff are working remotely, and no guests are received. Everything is planned, we try to rotate the employees so that different employee groups would not meet each other. Sanitary facilities have been divided, and there are fewer people in cars at the same time. That way we minimise risks", Mr Söderholm says.
Ports are included in the personnel list of branches that are critical to the functioning of society. Those include the personnel of port operators, service provider as well as port administration, operators of archipelago traffic, pilotage, and vessel crews.
"The coronavirus pandemic is a test on whether our plans are working. I am very satisfied with our personnel, everyone has understood the situation completely. The personnel have provided ideas on how to adjust the work shifts to decrease the risks in operations. That also highlights the community spirit of the employees."
Mr Söderholm sees how the Port's partners work and look after the customers.
"I'm really quite proud of the whole cluster, the partners and customers. I am an optimist, and I believe that there will be passengers again. This will be expensive, but we will make it."
Text: Sini Silvàn
Photo: Jouni Saaristo