Silja terminal hosted Tchaikovsky's tunes
Tallink Silja's terminal in Turku played host to an exceptional event in mid-August when the Turku Music Festival brought its Memories from Florence concert there. The glass-roofed terminal bathed in afternoon sunlight and a gorgeous view to the sea created a most splendid setting for an elegant music experience with compositions of Tchaikovsky, Gubaidulina and Arenski performed by virtuoso string instrument players.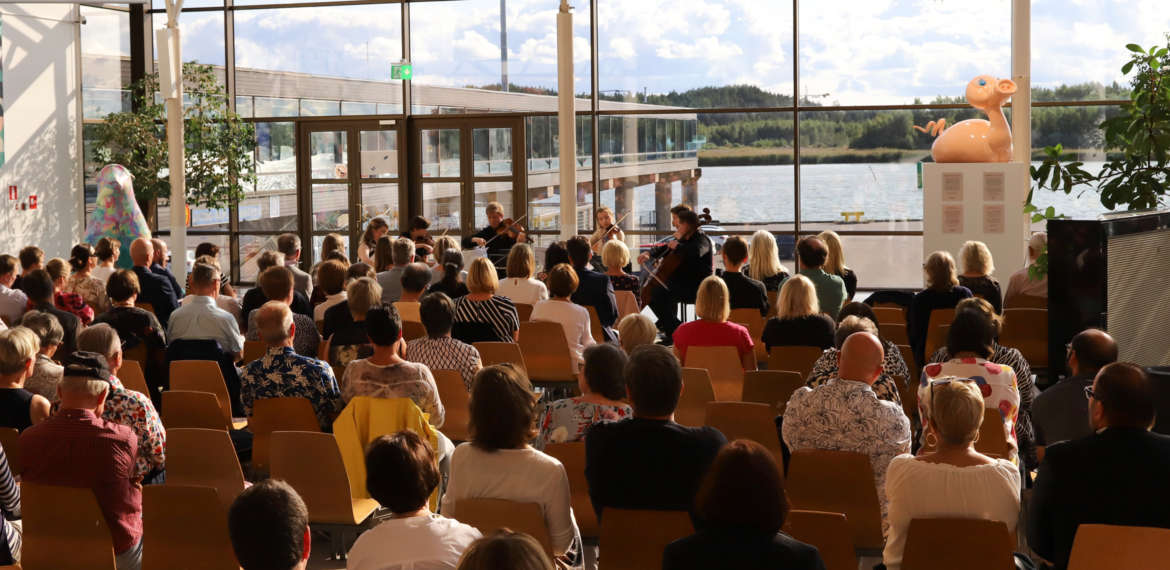 Today
"The initiative for arranging the concert came from us. I had heard that the Turku Music Festival likes to try different spaces as milieus of their concerts, and I proposed our terminal to their Managing Director. One of the reasons I wanted to test the suitability for such an event was to show that a terminal building that looks deserted in the daytime can be used for many purposes. That should be taken into account, when the City of Turku and Port of Turku Ltd plan the new terminal building and the development of the port in general. I think it would be great to enliven the port area that way, too", Nina Honkaranta, Regional Director of Tallink Silja, says about the background of the concert.
"The excellent functionality of the premises surprised even the people from the Turku Music Festival. The premises were of suitable size and well lit, and the fine views crowned the music experience. What's most important, the acoustics of the terminal exceeded the expectations and we received a lot of praise from the musicians. Many of them hoped that the premises could be used for other similar concerts. We also got positive comments from the audience, so the event was a success in every way."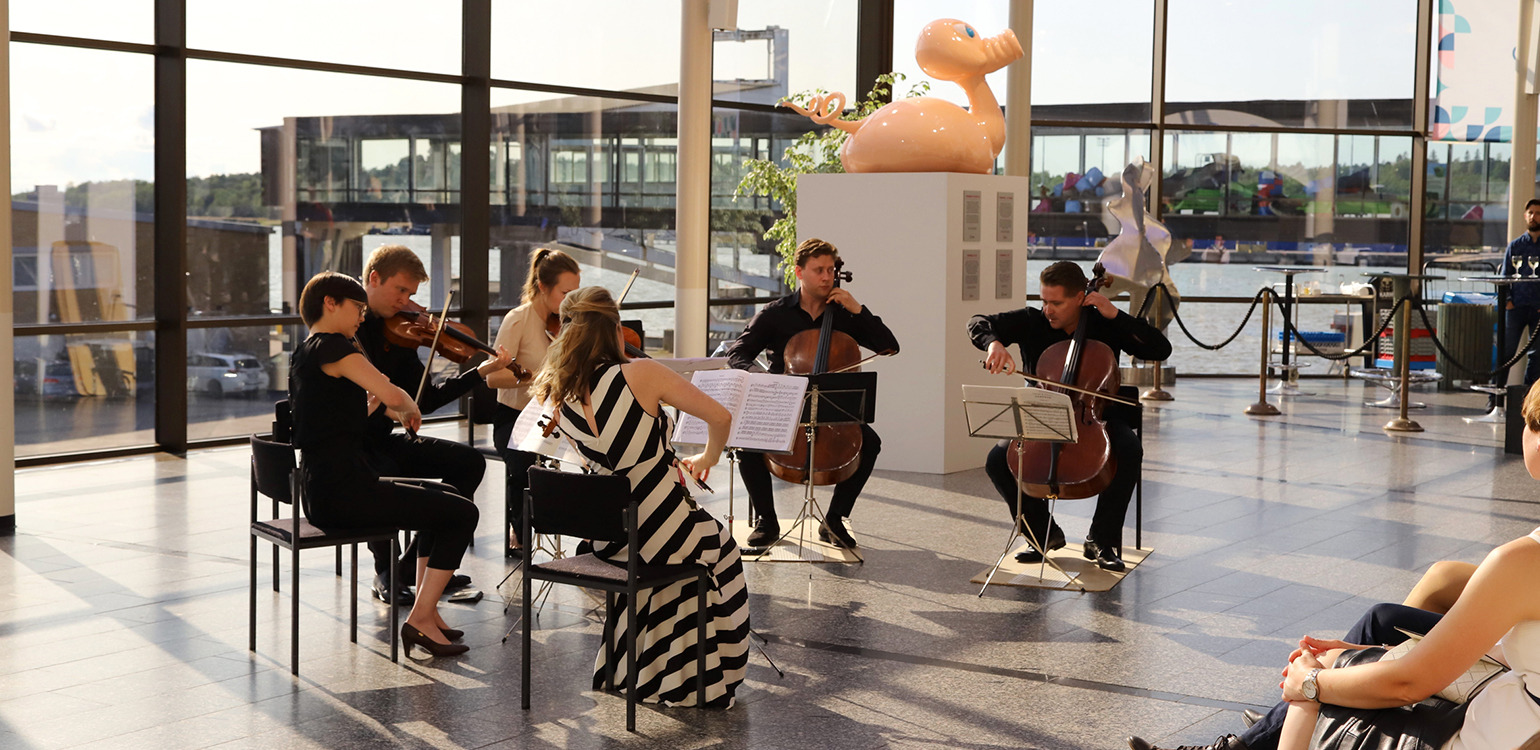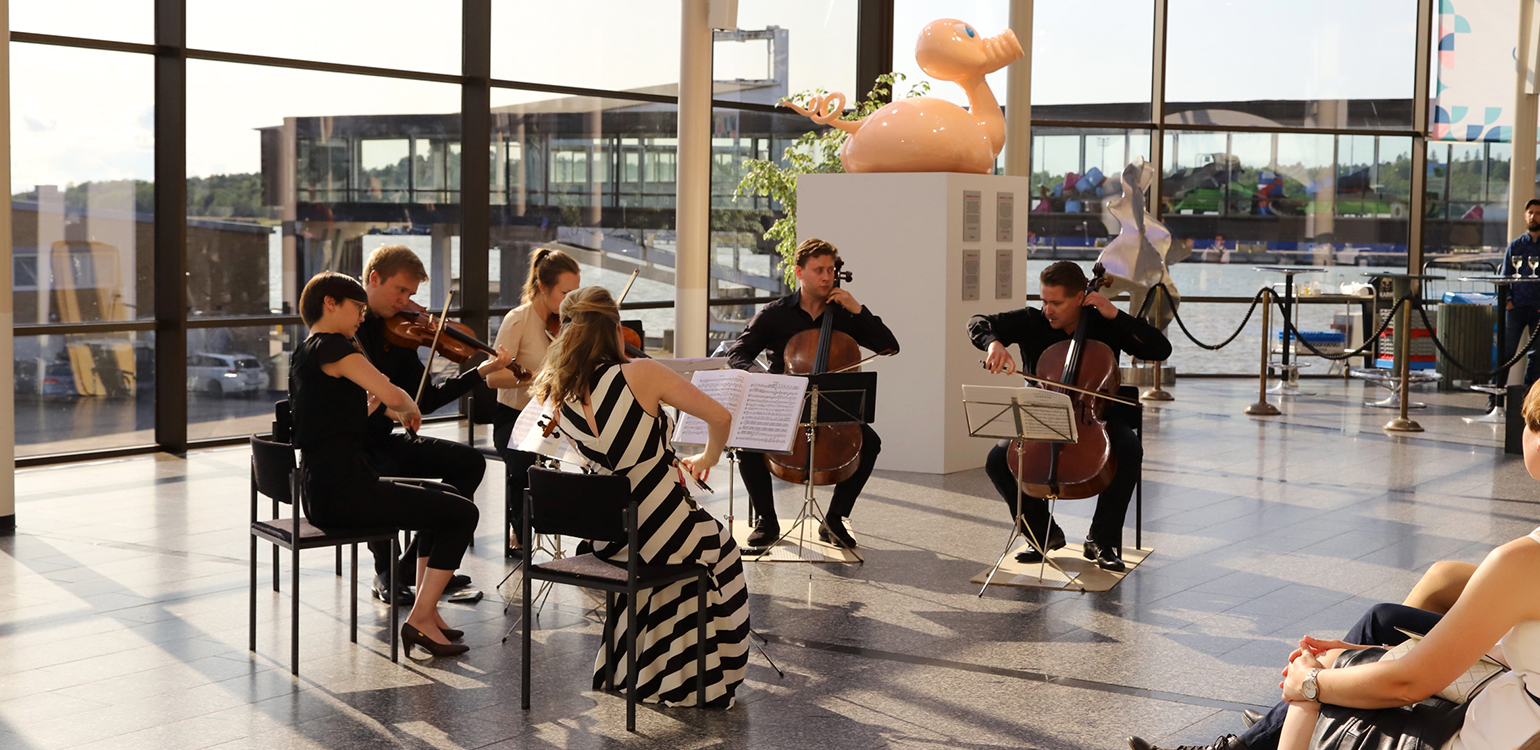 The Memories from Florence concert may have acted as an opener for co-operation between Tallink Silja and Turku Music Festival in the future. Nina Honkaranta says that Tallink Silja listens to the wishes of its passengers and aims at offering such entertainment that the customers enjoy.
"There is no reason why we couldn't offer classical music or e.g. a theme cruise on our ships. A good example is a dedicated cruise of the Turku Music Festival or a set of concerts on our archipelago cruises. Turku Music Festival was very satisfied with the concert venue and hopes that our co-operation will continue in some form", Nina Honkaranta rejoices after the successful event.
Text: Kari Ahonen
Photos: Janica Candolin