French lady settled at Mann Lines in Turku
Born in Paris, Mélanie Crabol has been working for almost a decade at the Mann Lines office in the Port of Turku. The daughter of a French father and a Finnish mother settled in Turku while in upper secondary school and did not want to leave Turku after that.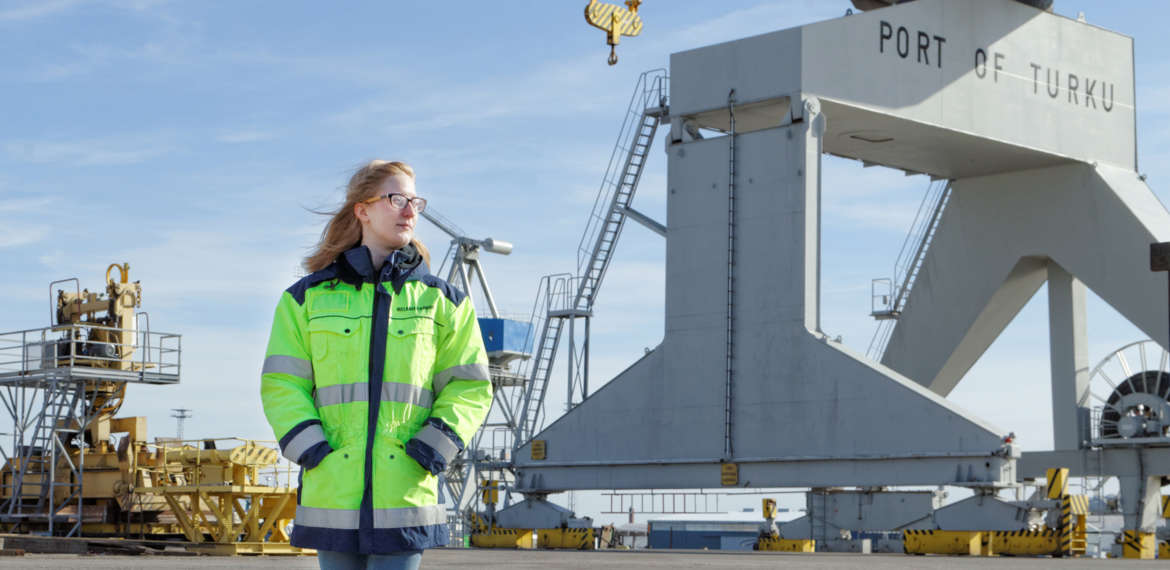 Industry professional
Ms Crabol is a Bachelor of Business Economics by education and is responsible at Mann Lines for the ship bookings and road transport arrangements after unloading of vessels on the Turku route. She also does some import bookings, but the majority of the bookings comes from the Finnish export industry. In addition to ship bookings, Ms Crabol arranges further transports of import shipments. By using contract transporters all cargo is carried quickly and safely from the port to wholesalers or directly to end customers.
The job calls for accuracy and precision
"My work starts after Mann Lines has made a transport agreement with the customer. The customer contacts me by e-mail and provides the details of the cargo which I then forward to Finnsteve which acts as a stevedore for our vessels. As the shipping day approaches I prepare a manifest and customs declarations. The manifest includes all information on the units to be loaded in the vessel, including the sender, recipient and description of the cargo. That information is synchronised with Finnsteve, and information is passed at the same time on any special requirements to be taken into account in the loading", Mélanie Crabol describes her job.
New bookings at nine day intervals
In practice, Ms Crabol's work proceeds in nine-day cycles, according to Mann Lines' schedule of departures. The bookings of vessel space are usually made during that period, so in a way the work starts over every nine days.
"Our new ro-ro vessel ML Freyja has plenty of space for different cargoes, so space on board can usually be found even on a tight schedule. We have many regular customers in different industries, and their need for space can be estimated beforehand. This makes it possible to estimate the number of available space at each departure in advance. That gives us a chance to serve our export customers flexibly and efficiently with last minute bookings, too", Mélanie Crabol stresses.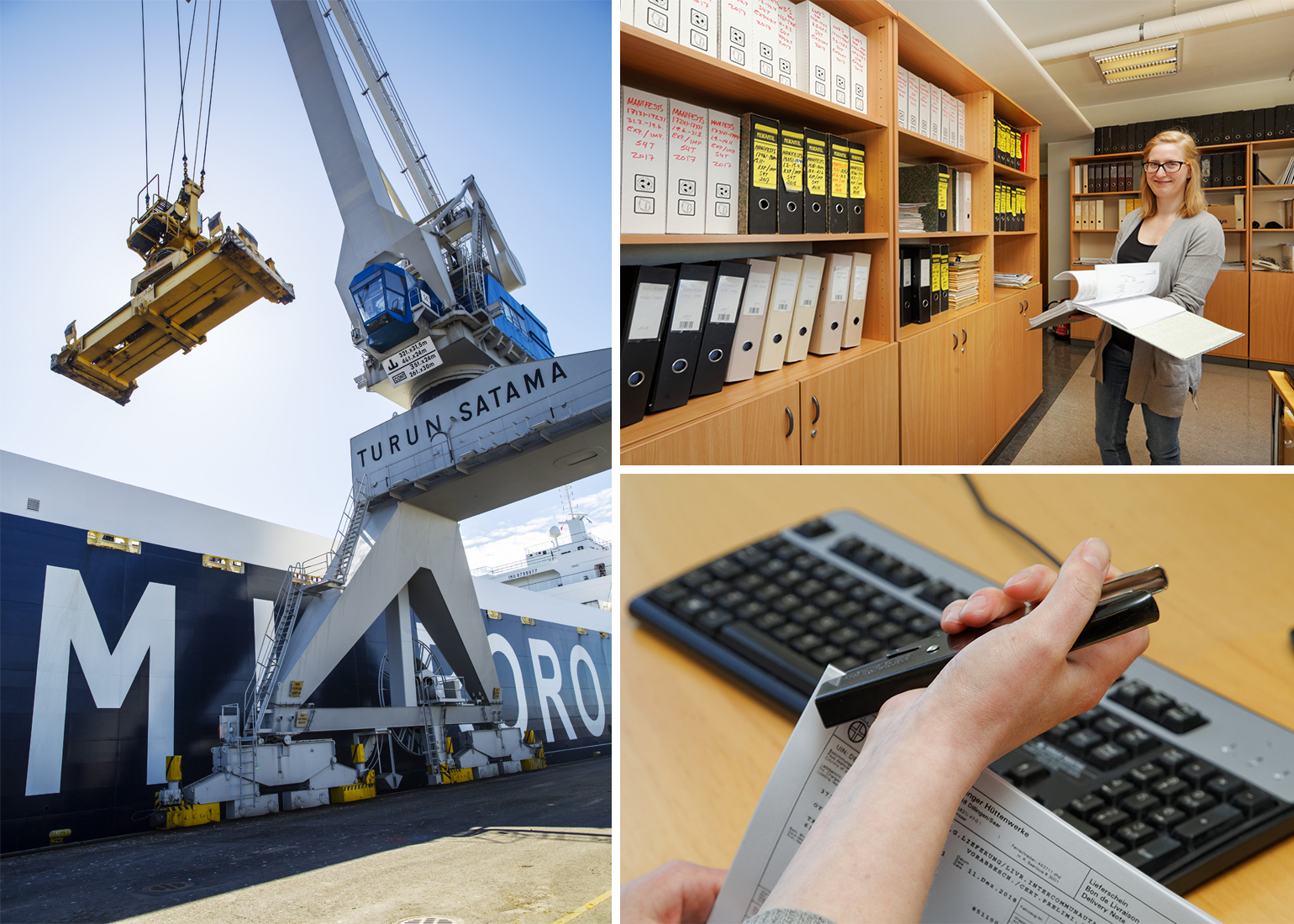 Good working community ensures thriving
Ms Crabol is physically active; she practises yoga and also acts as an instructor in an athletic club in Raisio. She maintains her fitness by jogging and going to gym, and cycles to work. In addition to a maritime working environment, she likes the diversity of the work and above all a pleasant working community.
"My work is fast-paced, and I encounter various situations on a daily basis, which makes the work interesting. Everything starts in a way over at nine day intervals, which adds variation to the working days. The best thing in my work is, however, the colleagues in our small team; we have a great spirit among us. I've been at Mann Lines for nearly ten years now and expect to stay for a long time to come", Mélanie Crabol assures.
Mann Lines
Sails on the route Turku–Bremerhaven–Harwich–Cuxhaven–Paldiski–Turku
Ro-ro shipments, mainly products of the manufacturing industry
ML Freyja, built in 2018
Length 191.4 m, width 26.2 m
3,000 lane metres, height of main deck 7 m
Departures from Turku weekly, on a nine-day cycle