Tugboat's captain is not frightened by weather
Having worked at sea since 1982, Tug Master Jopi Jokivartio acts as a skipper of tugboats in the Port of Turku. He has accumulated over 20 years of service at Alfons Håkans Oy, so he has plenty of experience from different vessels and tug assignments.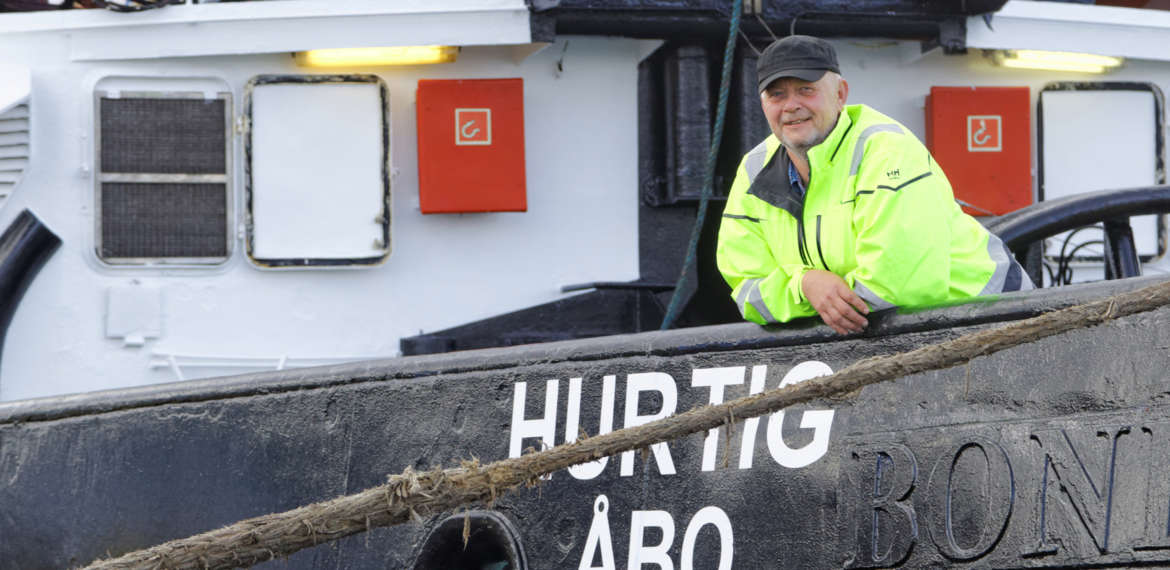 Industry professional
For the interview we met Jopi Jokivartio on board tugboat Hurtig which was purchased by the shipping company just a week ago. The 3900 horsepower vessel of ice class 1A was purchased from Sweden to strengthen Alfons Håkans' tugboat fleet on the west coast.
"We need the power, as the size of the vessels that require assistance has grown, and the number of towage assignments has increased. In addition to Turku, we provide towage services in the sea area between Parainen and Uusikaupunki, as well as assisting other ports in the north and south where needed. You can tell by looking at the wind meter when it's best to prepare for a busier shift, as tugboats go out in any weather", Jopi Jokivartio says.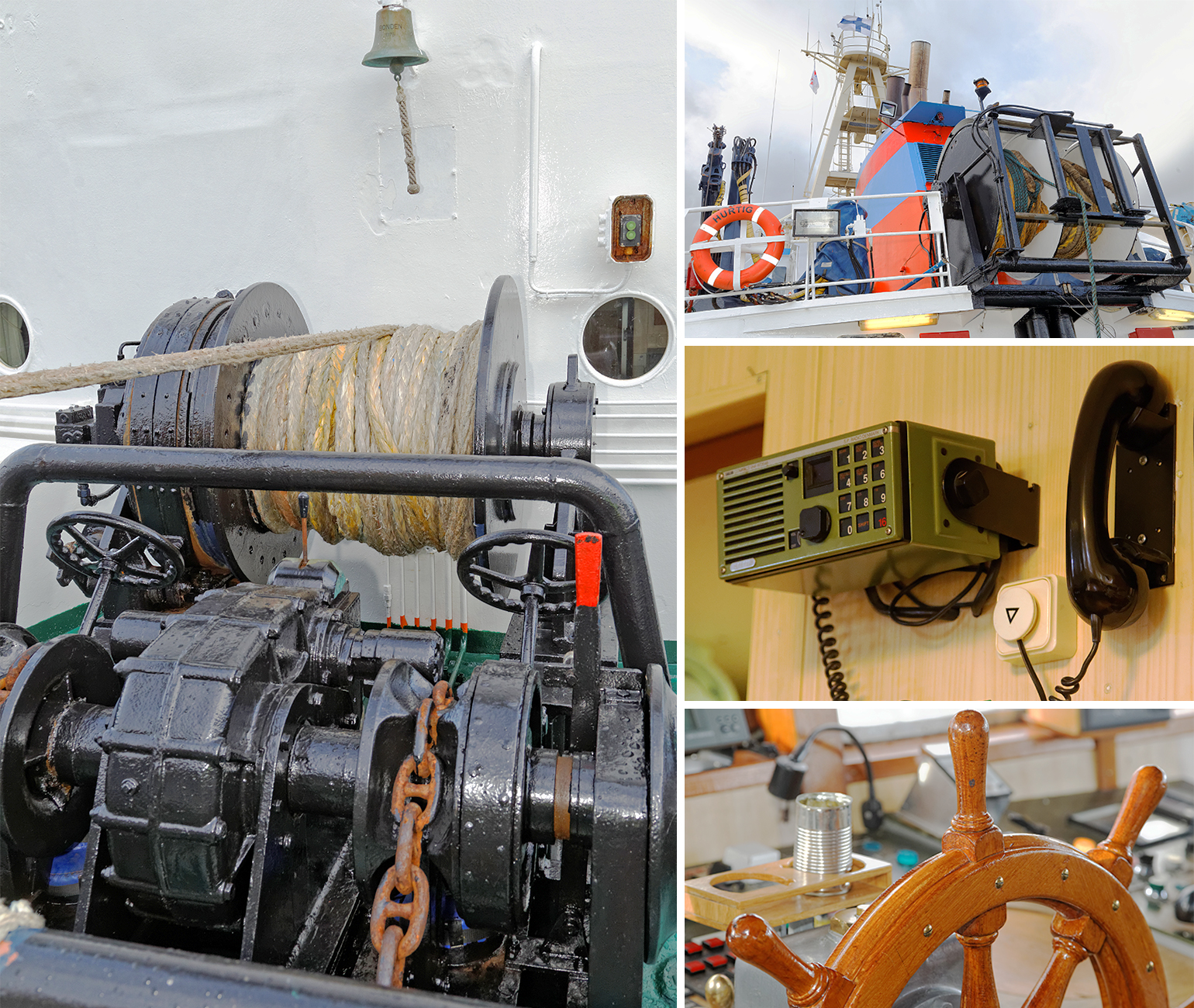 Ready to go around the clock
The crew on Alfons Håkans tugboats currently work in two-week shifts, followed by two free weeks. During the shift they are on call around the clock which sometimes means just a little sleep at night. Sometimes they also need to change for a car, because the tugboats in all ports are not manned. In those cases the crew drives from one port to another by car.
"We follow the regulations of the Finnish Transport Safety Agency Trafi on the manning and qualification requirements of vessels. A crew of three is required for towage assignments of under 14 hours, and five persons for longer assignments. The crew of Hurtig currently comprises of captain, first engineer and a general deck hand.
Varied work calls for strong expertise
Assisting vessels from ship routes to the port and back is just part of the duties of tugboats. For example, in the winter season they break the ice on the port fairways and also participate in sea salvage assignments where required. In Turku, they are also employed by towage for the Meyer shipyard. For example, test sailing and transfers of newbuildings require as many as four tugboats, and co-ordinating their co-operation calls for expertise and know-how from all crew members.
You can tell by looking at the wind meter when it's best to prepare for a busier shift.
"In addition to the increased size of the assisted vessels, the work has become busier over the years. The schedules of liner ships are tight, and being just 15 minutes late is a major issue for them. In Turku, the ordering time for towage is three hours, but in practice we receive information about upcoming towage assignments already earlier when pilots embark the ship in Utö or Isokari. Then the pilots and captains have more time to decide on the need for a tugboat e.g. according to the weather conditions. Information received on time makes it easier to arrange and schedule the towage, and we also use vessel follow-up for that purpose."
Leisure activity also in terms of nature
To counterbalance the life at sea Jopi Jokivartio keeps bees at his home in Parainen. Some twenty hives produce enough honey for selling.
"It's an expensive hobby, but interesting. What towage and beekeeping have in common is working on nature's terms. In both cases Mother Nature sets the biggest challenges according to which you have to adapt your own work to reach successful outcome", Jopi Jokivartio describes the demanding nature of his work and hobby
Text: Kari Ahonen
Photos: Markku Koivumäki