High degree of utilisation in warehousing services
The Port of Turku offers reliable and cost-efficient services to all cargo transport operators. The services generated for vessel traffic by the Port are complemented by modern warehousing and terminal services that fulfil the needs of both long-term storage and fast-paced distribution operations.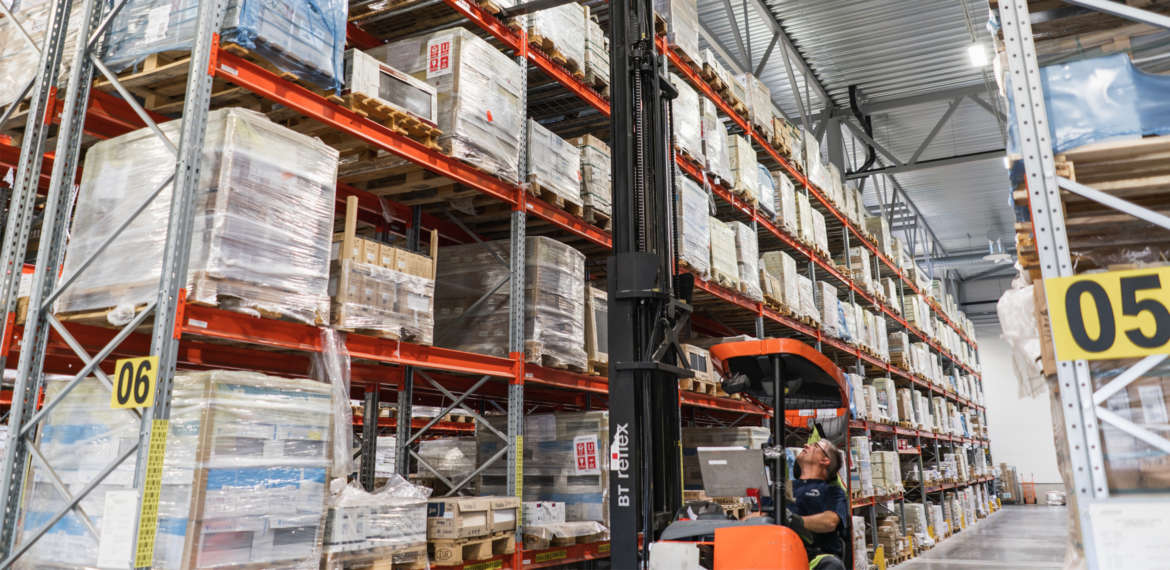 Traffic and logistics
The importance of the Port of Turku to Finland's emergency supply and foreign trade was emphasised during the pandemic. The exceptional times were also visible in the high degree of utilisation of the storage and field areas, as there was more need than usual for intermediate storage in particular. Of the Port's business areas, warehousing services grew during the pandemic. The Port's high warehousing capacity nevertheless secured the smooth flow of goods transports. The port enterprise has more than 800,000 m² of outdoor storage area in the vicinity of the quays and around 100,000 m² of indoor storage space in the port and the adjoining logistics area.
The modern facilities and diverse goods handling services of the Port of Turku Ltd's subsidiary Turku Free Zone Company Ltd are also located next to the Port. The fenced outdoor area with 24-hour surveillance is ideally suited e.g. for the storage of vehicles and industrial materials. In addition, comprehensive PDI services are available to importers of cars and agricultural machinery.
Indoor hall space is available for all products ranging from foods to electronics, both refrigerated, heated and unheated. Furthermore, Turku Free Zone Company offers an opportunity for duty-free storage and excise tax free warehousing of alcohol products. The company's future investments will improve the opportunities of Turku Free Zone Company to provide services to new customers.
The year 2020 was a good one for Turku Free Zone Company, although the markets were disturbed by problems with availability of components and closing of factories around the world due to the coronavirus pandemic. The business operations developed favourably throughout the year, especially in warehousing and logistics services. Turnover stood at 2.9 million euros, up by around 10.7 per cent on the previous year.
Read the full annual report 2020 (pdf).
Text: Kari Ahonen
Photo: Jarmo Piironen