50 years in the Port and in no hurry to retire
Five decades in the same workplace is a commendable and, in these days rare accomplishment. That's how long Timo Eklund has worked at the service of the Port of Turku in July this year.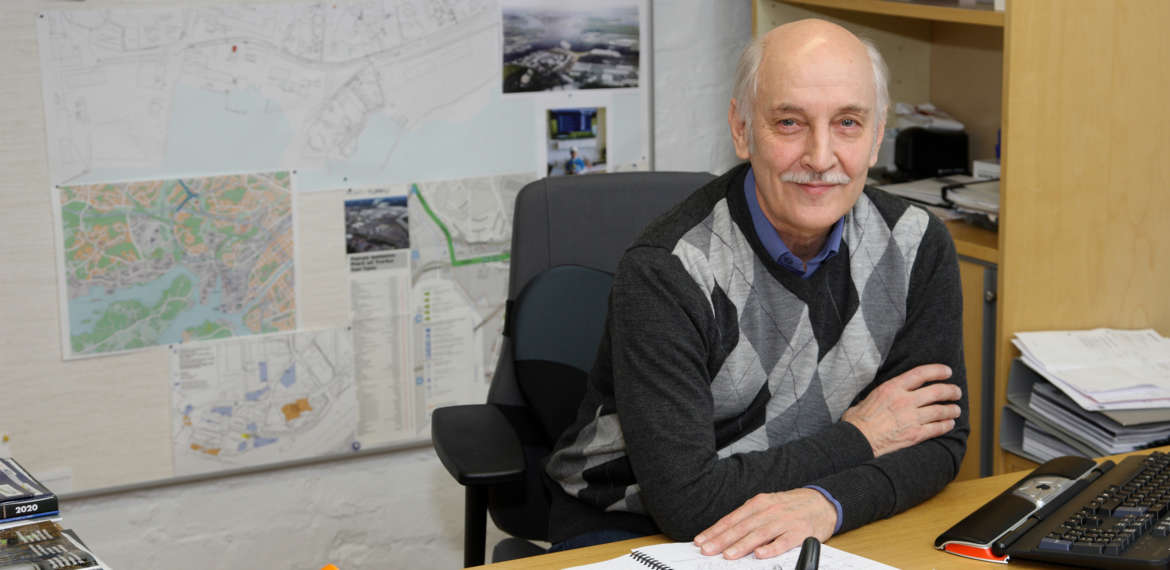 Industry professional
Timo started as a summer employee in the Port at the age of 15 and stayed for good. From the position of a junior warehouseman he gradually proceeded to a warehouseman, until he switched to work as a Purchaser in the Port's Purchasing Department in the early 1990s. He still works in the same position, purchasing a wide range of services and equipment for the use of the different units of the port organisation.
Job description changed many times over the decades
The stocking and purchasing routines of products have changed considerably over the decades. Everything happens now more quickly and flexibly, thanks to the development of information technology.
"During the first half of my career the world was completely different from what it is today. Warehouse records were kept by hand and everything was written down, from shovels to dustpans. For those used to today's high-speed connections it is difficult to understand how slowly information moved e.g. between suppliers and clients at those times. To ensure quick availability of different products, the Port had two warehouses, one in Ruissalo and another in Satamakatu street. The warehouses contained different products for the needs of construction and maintenance, and there were more than 300 of us at that time", Timo Eklund reminisces.
Municipal port authority turned into a modern limited liability company
During his long career Timo has also seen the port organisation developing to its current form.
"The Port was always a bit like a city within a city. I can even remember how one previous Port Director told a representative of the City's central administration to mind his own business and leave the running of the port to him. Since then the Port has in practice become more independent, first as a municipal utility and in recent years as a limited liability company. The change has made the Port clearly more dynamic, and the decision-making is now faster and even more anticipating." That view has also strengthened in practice, as Timo has acted as a chief shop steward of the Federation of Public and Private Sector Employees Jyty for around 30 years and is also a member of the Port's co-operation group and occupational protection team.
Working in the Port is still meaningful and pleasant
Timo enjoys working in the Port so much that he's not yet busy retiring on well-earned pension. Interesting job and nice colleagues still make his working days pleasant.
"The Port was always a nice place to work in. The duties have evolved, and the training offered by the Port has enabled development along with the duties. I like to interact with different people, which is an essential part of my current job. Over the decades many suppliers and partners have become good friends who I also meet outside work, e.g. playing golf. All in all, the past five decades have been a good time, so pension will have to wait. I might even make a record in years of service for the same employer."
Text: Kari Ahonen
Photo: Markku Koivumäki