5G piloting has begun in the port area as part of the SecurePax project
Our goal is to serve the port area operators and their customers now and in the future. With digitalization, maintain-ing the level of service requires finding the best network solutions for the future. This will ensure the competitiveness of port operators and their customers, not forgetting safety.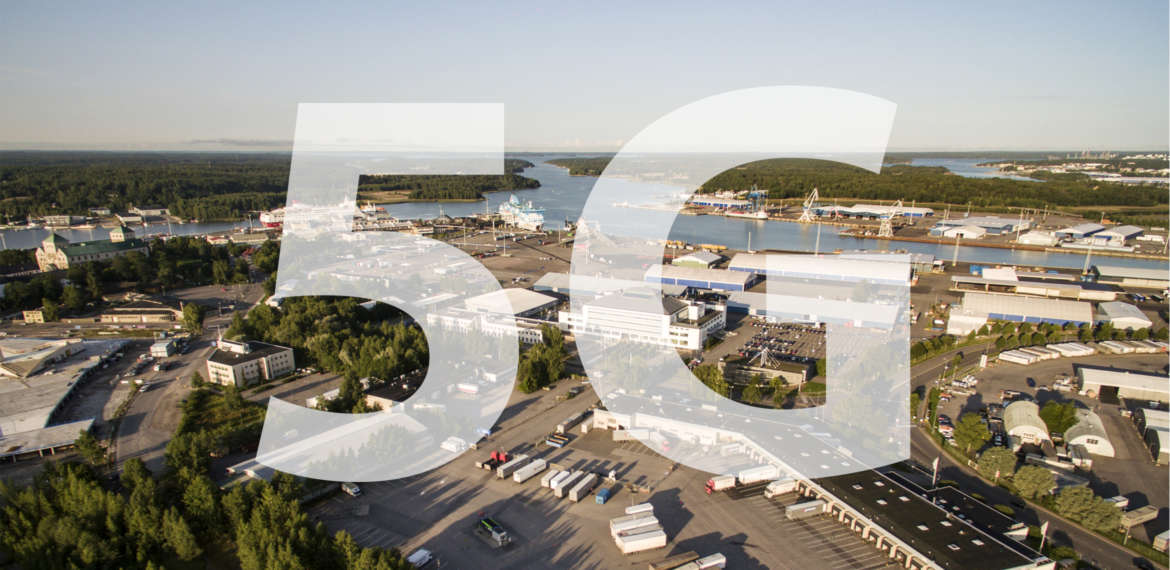 Today
This goal is supported by the 5G pilot implemented as part of the SecurePax project, in cooperation with Turku University of Applied Sciences.
Fifth-generation data connectivity, 5G, brings more performance to wireless networks. High-speed, energy-efficient, and secure wireless networking enables more efficient communication between devices and systems and thus new e-services. Applications include for example autonomous intelligent vehicles, advanced automation systems, and automated monitoring devices.
The internal mobile network used for 5G piloting has been completed and tested, and the hardware will be upgraded during piloting. The pilot network is closed and only available for testing inside the Port.
The testing by Turku University of Applied Sciences will be completed by June 2020, after which the final report will be prepared for the Port of Turku, assessing the suitability of 5G for port use, applications and the business model of the private network.
Read more about the SecurePax project