Trip by ship and car to continental Europe is free and easy travelling that offers surprising encounters
"Ease and freedom above all", Anneli Villanen says. She and her husband have toured nearly all European countries by car. Travelling by car allows you to take backroads and have unique encounters with the local people.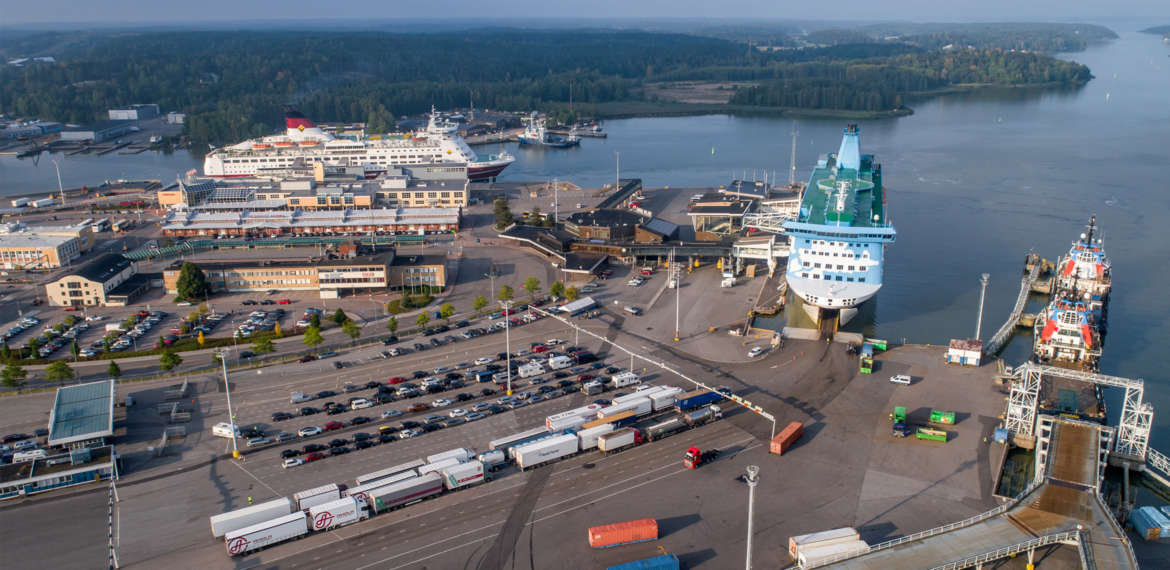 Through the port
Anneli and Heikki Villanen enjoy the freedom of car travel. First they cross the Baltic Sea by ferry and then continue to different parts of continental Europe. Nowadays there are just the two of them travelling, but their grandchildren have already expressed interest in car travel.
Fresh baguettes from a local bakery
"We stay nights either on a caravan site or camping site. Then we buy fresh rolls and bread from a bakery on the square in some small village in the morning", Ms Villanen says.
The Villanens also participate in caravan events. In Estonia, for example, caravan travellers are young people and families. Caravanners are united by the will to move on. Everyone helps the others, and tips are shared about old and new destinations.
Even a common language is not needed for the best moments of the trips."In Turkey we were on a walk in a village. We met a man who took us to his home and offered us tea. We communicated by gestures, drawing and writing. When we left he gave us a bag full of grapes", Anneli Villanen reminisces.
She believes that such international interaction at grassroots level is also important. Better relations are created between different countries, prejudices disappear when you meet people. The Villanens have found many friends around Europe. "We can ask them whether we can spend the night in their yard."
The only European countries the Villanens have not visited are Iceland and Malta. In the east they have ventured in most exciting places, such as Transnistria at the edge of Moldova. They know the tricks for crossing borders without any extra "taxes". The official information and the practice are not always the same. The best source of information is other travellers.
Going slow to get further
Ms Villanen recommends starting travel by car gradually, without too tight a schedule. And the first visit should not be made to the furthest point in Europe. That way you will miss much.
Some make detailed daily plans, the sights and destinations have been selected and places reserved in the camping site. "We never know in the morning where we will spend the next night."
And although the question is always asked, they just haven't had any negative experiences. Years ago in Venice the Villanens went to the town for a day. They had forgotten the car door unlocked and the window wide open in the camping site. "A terrible storm rose, and on the way back we wondered what had happened to the awning and other stuff. But a staff member had been there, picked the laundry and terrace furniture and placed them under the car.
"If you're afraid, you will never see anything."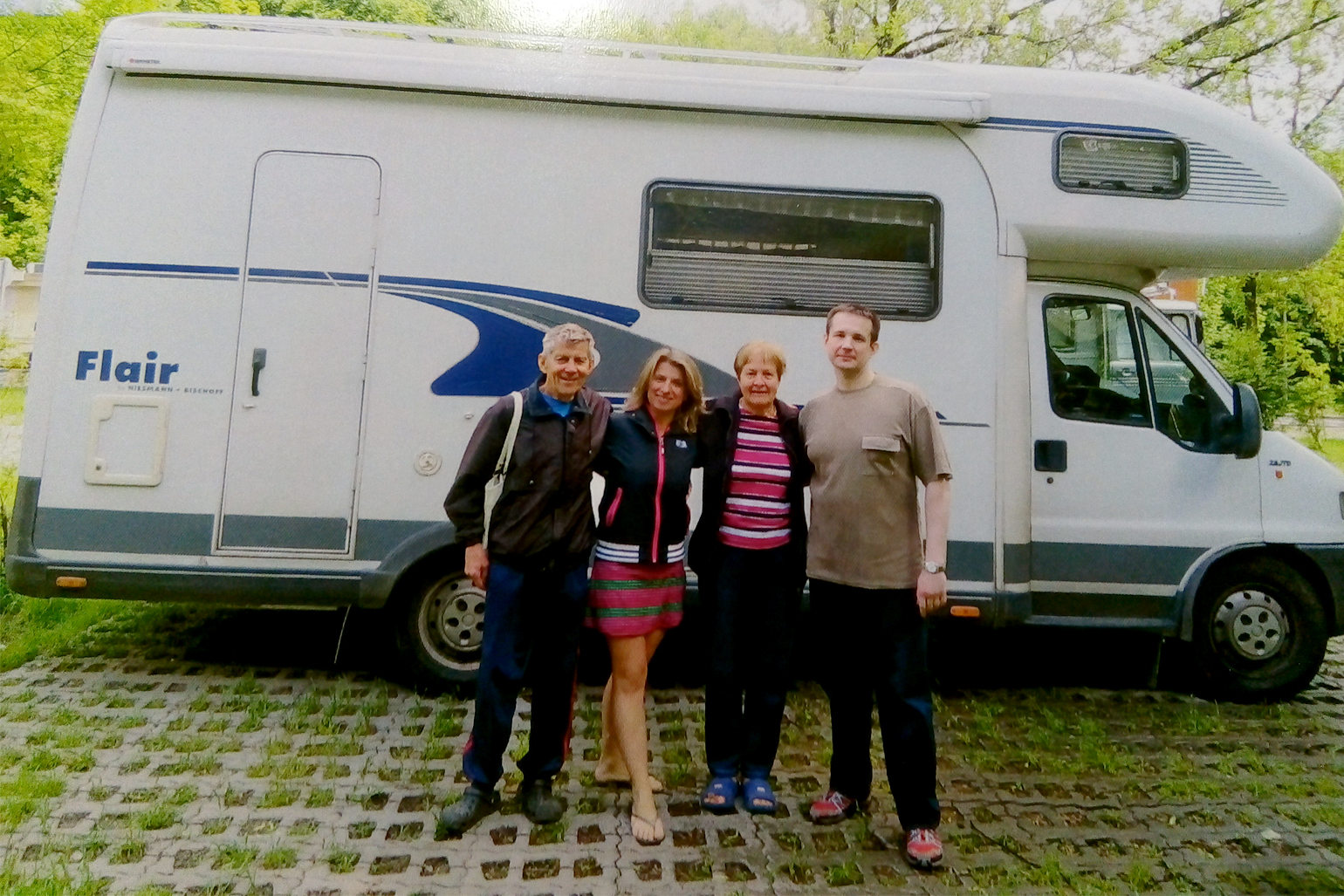 Susanna Suokonautio-Hynninen, Tourism Manager of the Automobile and Touring Club of Finland says that people are interested in travel by car. She receives enquiries on the subject constantly. It is recommended to learn about rules and regulations carefully beforehand, because they vary from country to country. * The Automobile and Touring Club of Finland has recently published a book on car travel in Europe which offers lots of useful information. Here is Susanna's checklist for a trip:
Drivers get rest during a sea voyage
The passenger ferries sailing between Finland and Sweden link the countries of the northern Baltic Sea in a unique way. A regular ship connection is a familiar and easy way to travel. "Car travellers are an important customer group for us especially in the summer. At yearly level, some half a million car travellers sail on the Turku–Stockholm route", says Communications Manager Christa Grönlund from Viking Line.
She tells that there are number of things that attract people to the red ships: entertainment, good food, shopping, archipelago views, services, and spending time together with family or friends. Ms Grönlund hints that it's recommended to book the car trip for the summer on time.
The schedules from Turku are convenient for car passengers, too. They can sleep the night in the cabin and continue driving in the morning.
For Tallink Silja Oy families are the biggest passenger group in the summer. The ships aim to please families with children, and there is plenty of programme in the summer. The conference rooms of Tallink Silja ships departing from Turku are converted into a Summer Centre for children. "This summer we will have Angry Birds figures and play equipment in addition to the Moomins and Harri Hylje figures", says Regional Director Nina Honkaranta.
The most popular destinations in the Stockholm area are Junibacken, Skansen, and amusement park Gröna Lund. A little further away is Norrköping with Kolmården Wildlife Park and Bamses värld, and Legoland in Denmark – and the whole of Europe. Some families continue on Tallink Silja's ship from Stockholm to Riga, Latvia.
From June–August, tens of thousands of families travel on the Turku–Stockholm route with their own car. "Finns travel with camper vans to Sweden and continental Europe, and people come from the mainland to Finland; many Germans in particular take our ships to Finland."
Ms Honkaranta hints that Tallink Silja helps car travellers to get on the road faster by offering an opportunity to order a take-away breakfast bag.
Checklist for a car trip
Passport or an identity card with photo in Schengen countries
Driving licence and international driving licence, if you are travelling outside Europe
European sickness insurance card
Car registration certificate, part I
Reflective vest
Damage report form (for the Finnish Motor Insurers' Centre)
Power of Attorney
Camping Key Europe card
International hostel card
Required medicines + vaccinations
Also check out
Travel, personal and motor liability insurances in different countries
Green card which you get from your own insurance company. On the border or in case of a traffic accident abroad the card proves that the vehicle is covered with a valid motor liability insurance.
In Europe you may also come across congestion charges, toll roads, and environmental zones. Ask for more information from the Automobile and Touring Club of Finland.