The last large-scale training of the HAZARD project was organized in the Port of Turku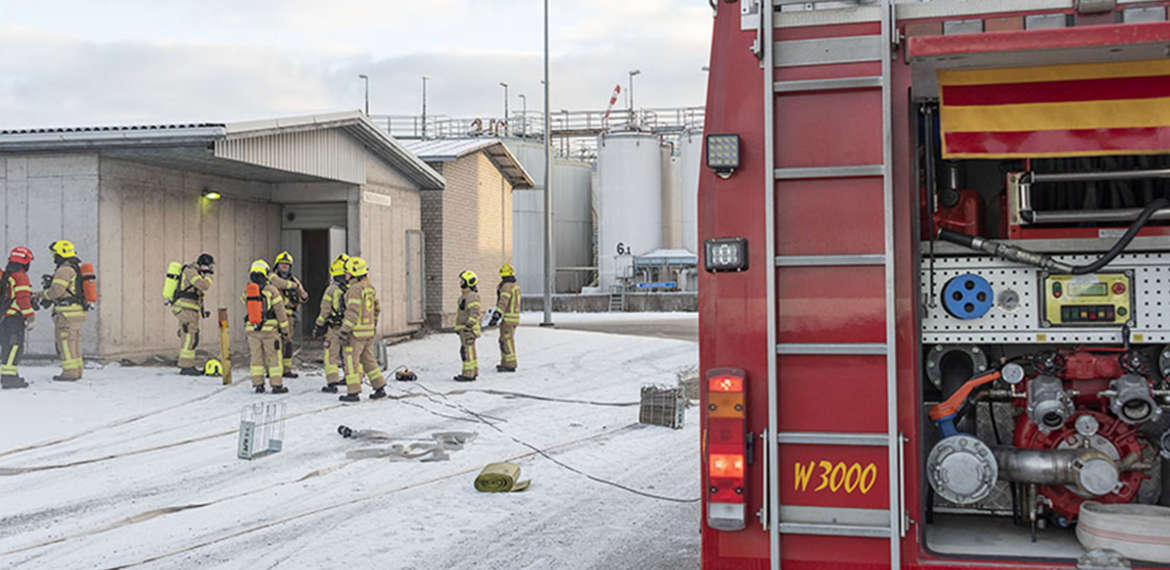 Today
The 12th and final large-scale training of the HAZARD project took place on 28 November in the Port of Turku. Southwest Finland Emergency Services was responsible for the planning and execution of the exercise.
In the scenario, a leak was detected in a container storing hazardous material. While checking the leak the fire fighters found in one of the containers around 25 persons, who did not speak Finnish. The persons were contained with the hazardous material, ammonia, and they had to be decontaminated before further actions.
In addition, a warehouse fire broke out and an underwater rescue operation was carried out, where a person dumped into the sea was rescued.
The last part of the exercise was a press conference where senior officials answered a number of questions in three languages.
The main aim of the exercise was to develop cooperation, communication and communication between the authorities.
The participating organisations in this exercise were the Southwest Finland Emergency Services, Port of Turku, Emergency Medical Services/Hospital District of Southwest Finland, Southwestern Finland Police Department and the Finnish Border Guard and.
More information about the Hazard project.