Economic growth increases activities in the Port of Turku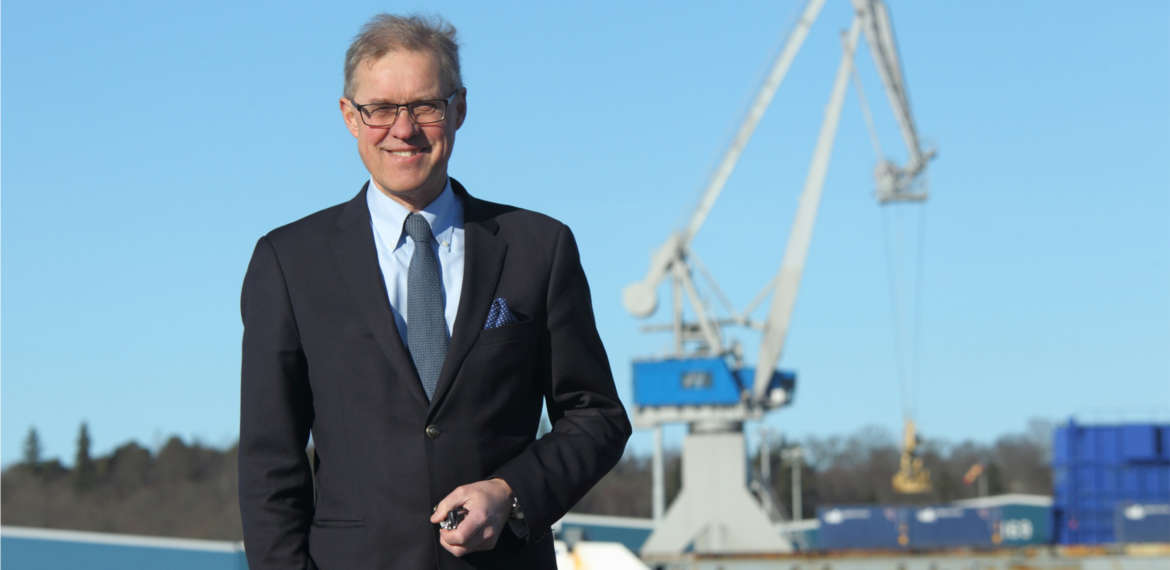 Blog
The operations of the Port of Turku are developing favourably in the wake of the general economic growth. The recovery of Finland's foreign trade began in early 2017, and the economy continued to grow throughout the year. Southwest Finland emerged as the engine of growth for the whole country, and the success of the shipyard industry is also visible as an individual factor in the demand for the Port's services.
Foreign trade increases cargo transports
The picking up of the foreign trade increases the cargo transports in our port in particular. In 2017, the cargo volume transported through the Port was 2.5 million tonnes, up by 3 per cent on the previous year. Exports totalled 1.4 million tonnes and imports 1.1 million tonnes. The number of passengers stood at 3.3 million which is very close to the long-term average.
Shipping companies increase their capacity
As a result of increased demand for sea transports, liner traffic operators Finnlines, Mann Lines and Baltic Line increased their cargo capacity by renewing their stock of vessels with attention to the needs of the customers. In addition to the increase in capacity, the new stock of vessels improves the energy-efficiency and cost-efficiency and friendliness to the environment of transports. The same development will continue in passenger traffic, when Viking Line is introducing a new ferry on the Turku–Stockholm route in 2020.
The Port invests in energy savings
The Port of Turku continuously attends to the environmental questions in its own operations. As part of it we have reformed the lighting system of the port area and warehouses and it now uses modern LED technology. The investment improves the safety in the port area and significantly decreases the energy consumption. As practical measures, we have also enhanced the reception of waste water from vessels and the supply of onshore electricity to ships.
Co-operation for the development of maritime traffic
Our goal is to support and promote the network that utilises maritime traffic in the Baltic Sea for the benefit of the whole region, combining the environmental and economic benefits. In relation to that we participate in the NextGen Link project that improves the sea connection between the ports of Turku, Mariehamn and Stockholm from 2017–2020. The project involves e.g. improvement of the traffic arrangements in the passenger harbour, a new weighing and measurement system for trucks, and automatic mooring and unmooring system for vessels.
We also participate in the DigiPort project, which aims at improving the smooth flow and capacity of the port operations, as well as creating new business opportunities. As one aspect of digitalisation, our Aboard magazine is being revamped as an online medium that will serve both the current reading habits and the need for quickly updated information.
I wish you a good read and a successful rest of the year.
Christian Ramberg
Managing Director
Port of Turku Ltd