Successful hospital equipment supplier has confidence in logistics
Hospital and care equipment manufacturer Lojer has tripled its exports during the past ten years. The company relies on Finnish design and manufacturing expertise and exports its products to the key markets in Europe via the Port of Turku.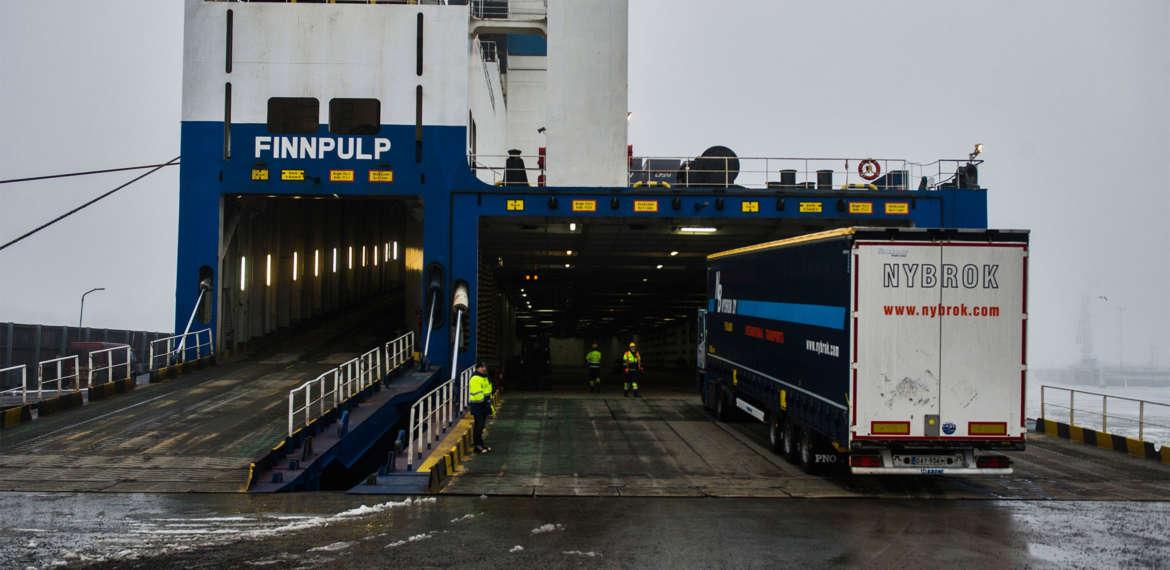 Through the port
The high quality of manufacturing and pioneering in design expertise are often named as the key factors for the competitiveness of Finnish industrial production.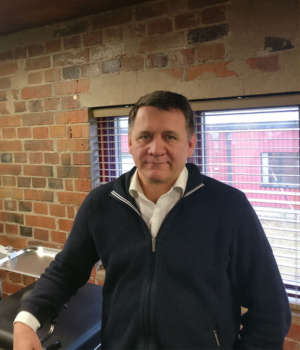 Hospital and care equipment manufacturer Lojer has become a successful export company by keeping the designing and manufacturing of its products in Finland close to each other. According to Export Director Pekka Koski, functioning logistics is one important link in the chain for Lojer in securing its competitive advantages.
"Keeping the manufacturing in Finland is in fact our most important advantage in sales, as that way we are ourselves responsible for all aspects of quality. Luckily Finland's industrial infrastructure is so advanced that we have found most of our subcontractors nearby", Pekka Koski says.
High-quality hospital furniture and e.g. treatment tables used by physiotherapists are exported from Lojer's three plants in Finland to destinations including the Middle East and Far East.
"In export trade, you have to think about the value of the product. I have crystallised it so that the products shipped to the furthest destination are more expensive. The general rule of thumb is that products subject to hard price competition that take up a lot of transport space are delivered to the customers using means other than airplane", Pekka Koski explains.
New market areas have contributed to Lojer's strong growth, but around 70 per cent of the total volume of the company's exports still goes to Europe, especially the Nordic countries and Central Europe.
The company's products are shipped to those key markets by road and sea. An important intermediate stop along the way is the Pansio Harbour in Turku from where Nybrok trailers carrying Lojer products continue to Continental Europe on board Finnlines ships.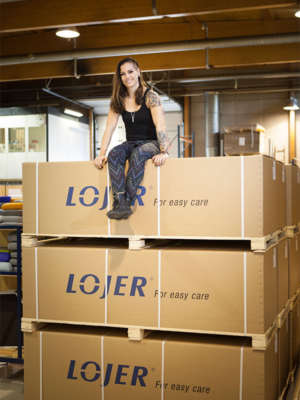 "The products are shipped from our plant as general cargo, and sometimes in containers. The parts of the transport chain have no significance for Lojer per se, as long as everything works reliably and in optimised fashion. We get extremely few complaints about transports, so it's easy to trust these practices."
In its line of business, Lojer has developed solutions that take e.g. the safety of patients and staff into account in a new way. The expertise of the company, based in Sastamala, has gained reputation, for example, in conjunction with the new Karolinska hospital in Stockholm.
The traditional manufacturer has for the past decade been developing its operations into a more comprehensive direction which involves e.g. maintenance services throughout the product's lifecycle.
"Previously we only had contacts with the customer in connection with sales, but now we stay in touch regularly. Our earning logic is no longer based only on manufacturing, but it involves maintenance and other services. In addition, continuous contacts provide excellent support to our product development", Pekka Koski stresses.
Text Jaakko Mikkola
Photos Lojer Oy, Jaakko Mikkola
Lojer Oy
Founded in Sastamala in 1919, the company specialises in hospital and care equipment. Employs 140 people, of which 120 in Finland. Manufacturing facilities in Sastamala and Kempele and a logistics centre in Pennala.
The only company in its line of business that has been granted the Finnish key flag symbol and has its designing and manufacturing in Finland.
Exports account for around 60 per cent; the key markets are the Nordic countries, Central Europe, Russia, and East Asia. The parent company's turnover for 2016 stood at around 18.6 million euros; total including subsidiar-ies around MEUR 25.