High number of vessels and varying ice conditions require exercising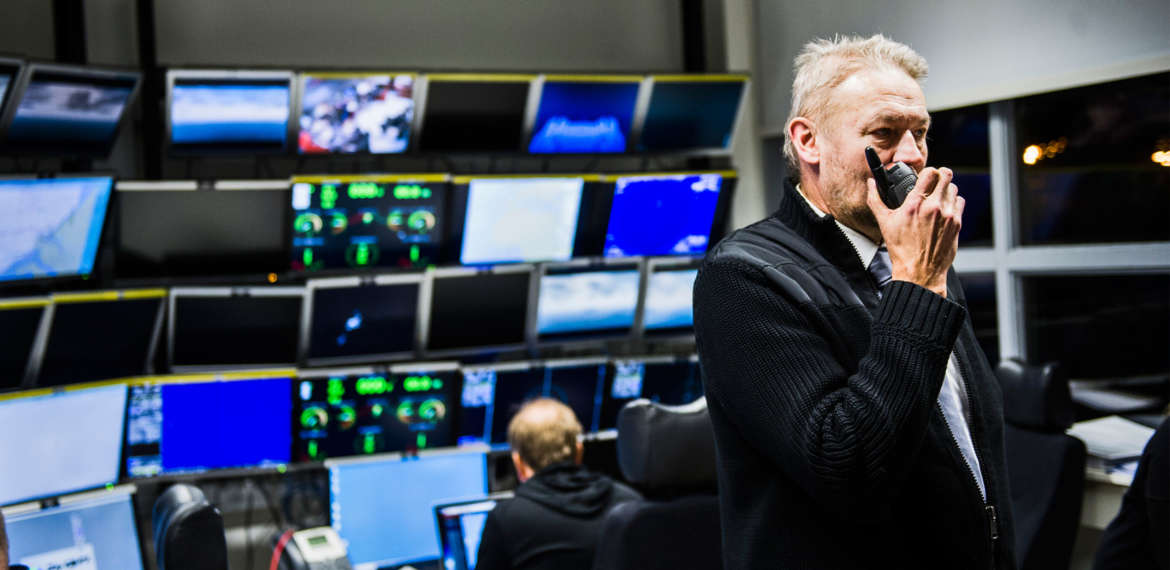 Today
The Maritime Rescue Co-Ordination Centre receives an emergency call on the collision of a passenger ship and a small coastal tanker off Helsinki. The rescue work in a major incident requires close co-operation between the police, navy, emergency services, the Finnish Environment Institute, and the shipping companies involved.
Fortunately the situation described above only occurs on the displays of Aboa Mare's command centre as part of the national KriSu 2017K major incident exercise. The simulated collision tests the ability of the authorities to manage the salvage operations and encounter crisis situations.
Some 200 emergency services professionals and students worked at the exercise in four cities in mid-February. KriSu 2017K brought around 100–200 participants every day to Aboa Mare's premises in Turku.
"We are lucky not to have had any major sea accidents in Finland for a long time, but that's exactly why the preparedness has to be maintained through simulated situations. The communication link between different authorities has to remain strong", says Ossi Westilä, Manager of simulator training at Aboa Mare.
Organised since 2009, the joint exercise will be facing changes, as it will become part of the Hazard port safety project of the EU countries from the beginning of next year.
This year, an international team of experts examined the ways of working of the Finns in the exercise centres in Turku and Kuopio. Aboa Mare has previously provided training, for example, to authorities heading to salvage operations in the Mediterranean.
"As I see it, we have two maritime safety issues that need to be taken into account more carefully. The increased traffic volume and the varying ice conditions and the ability of the crew to act in such conditions create a need for frequent exercising in the future, too", Ossi Westilä says.