Onnibus opened a new route from port of Turku to Jyväskylä
Coach operator Onnibus opened on 6 June a new route from Jyväskylä via Tampere to the Port of Turku.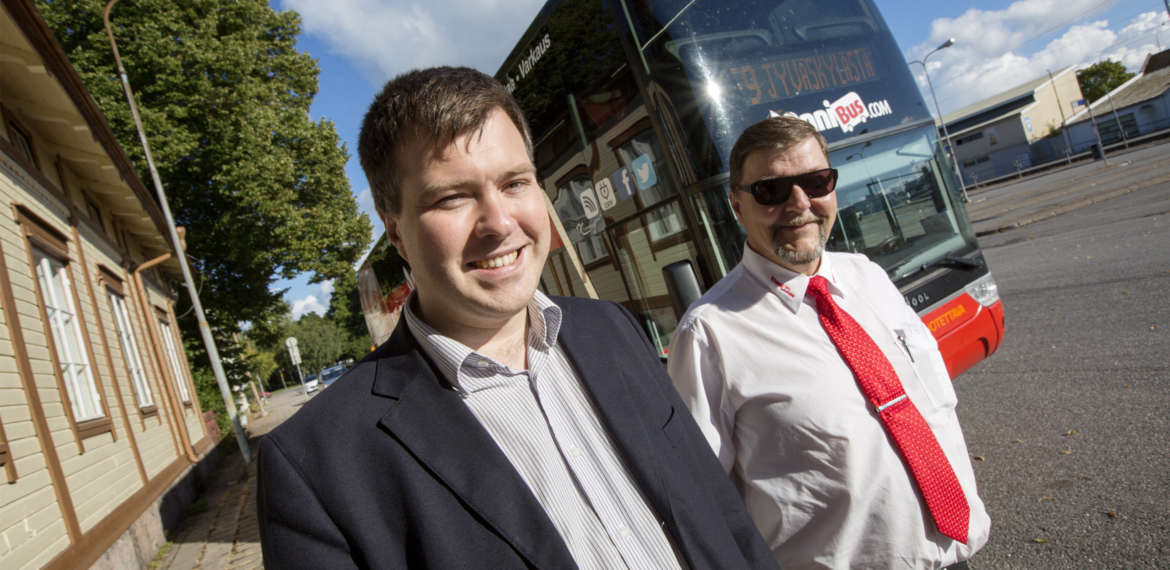 Traffic and logistics
"The ferry connection is something new for us and a suitable addition to our services", says Managing Director of Onnibus, Lauri Helke.
In the Port of Turku Arja-Leena Lepistö and Antero Anttila step out of Onnibus coach that has arrived in Turku from Jyväskylä.
"We came from Tampere to the ferry. It was my first time in Onnibus and I slept half of the trip", Ms Lepistö says. It must have been a pleasant trip then.
"Buying the ticket online was easy and it was inexpensive, too."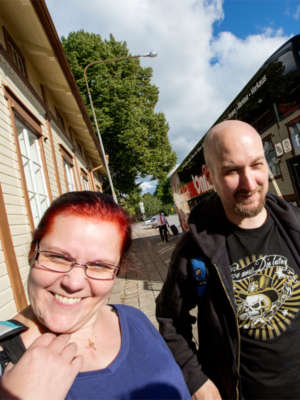 "The low price is based on selling as many tickets for each coach as possible", says driver Pertti Laitinen from Jyväskylä.
The result of long-time efforts
Mr Helke says that there have been attempts to get a coach route to the Port of Turku for years. When the train connections were decreased between Turku and Jyväskylä, Onnibus got the permission from the Centre for Economic Development, Transport and the Environment (ELY) to start the traffic on the route.
"In 2019 the regulations will be removed completely", Mr Helke says. Then operating long-distance services will not require a permit. The competition is fierce. There have been complaints about all permits granted to Onnibus, but they have been rejected.
"Turku is a very important place for us. If you can't get somewhere from Turku by Onnibus, it's not worth going", Lauri Helke says.
Mr Helke explains that the basis for inexpensive prices is that the driver's pay is the biggest cost. By using double-deckers the operations are profitable. Founded in 2011, Onnibus has had a major impact all over Finland:
"The price level in long-distance services has decreased permanently. Train passengers have also benefited, as VR has lowered its train fares."
Text Sini Silvan
Photos Robert Seger