Enchanted by ships
Ship enthusiast Ilari Uusi-Einola checks in the Marine Traffic app on his phone that Tallink Silja's Baltic Princess is approaching the Pukinsalmi straits in Ruissalo. And soon the majestic ship sails in. Mr Uusi-Einola knows the ship down the smallest detail and also some of the crew.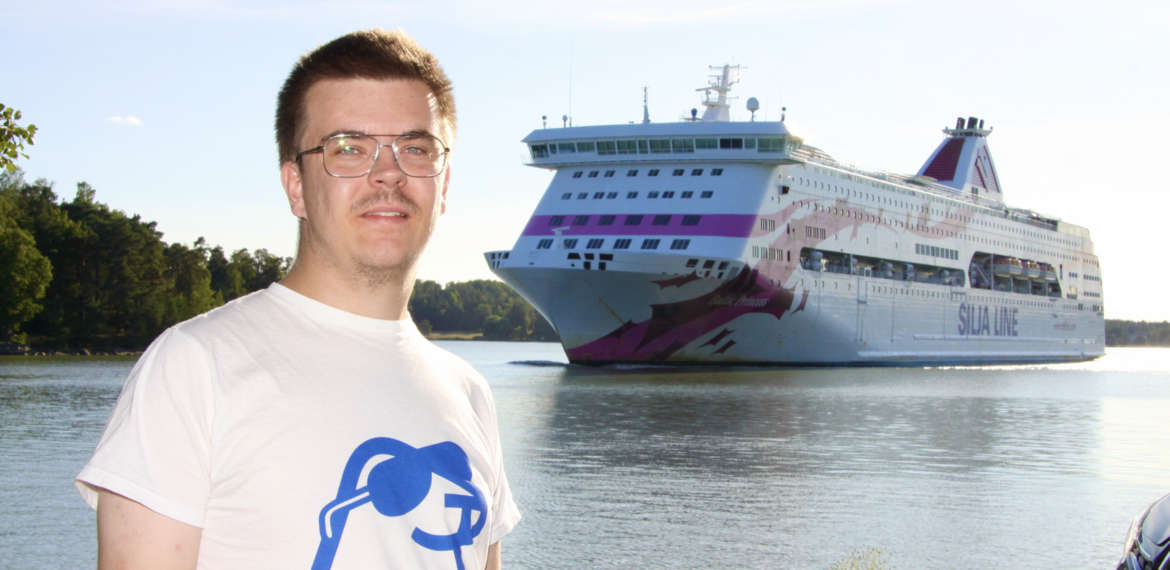 Today
Ilari Uusi-Einola's love for ships as a pastime started at the age of 10. His first contacts with ship voyages took place even earlier, perhaps as a 5-year-old in in the sea of balls. The young man grew up to be a ship enthusiast, although in his home town of Jämsä in Central Finland spotting ships was by no means an everyday thing.
Mr Uusi-Einola has made many voyages with his godfather. The most memorable thing was, however, when he first got to travel on his own when he turned 18.
Mr Uusi-Einola is a fan of the ships of Tallink Silja and its Silja Line brand in particular, he is currently following 15 different vessels. He is interested in the technical data, but the best thing is to get on board. At his home there are also many items linked to ships, such as familiar seal mascot toys.
Ships are also fascinating because of their architecture. One of Mr Uusi-Einola's particular favourites is Silja Serenade, built in the Turku shipyard 30 years ago. It was the first ship to have a promenade which inspired other ships that came after it. But what is it with Tallink Silja's ships that makes them so interesting, that he simply doesn't even know himself.
"When you find a special thing, it will keep you interested."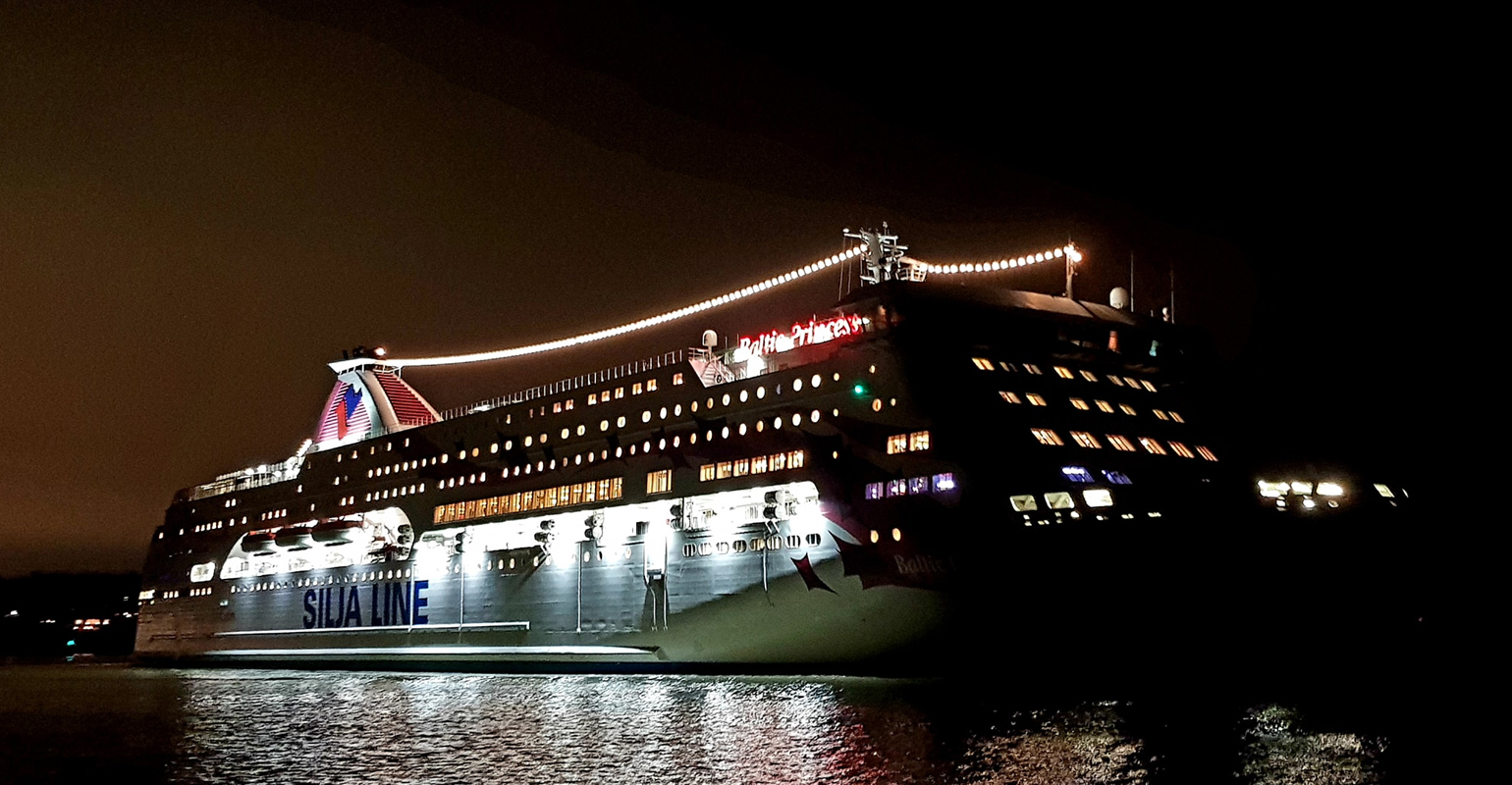 Waiting for the departure on the sun deck
"Usually when the voyage is starting I go out to the sun deck to watch the departure", Mr Uusi-Einola says.
The latest ship voyage took place in July. Now he is planning to travel in November on Silja Serenade's 30th anniversary cruise to Riga. He says that recently he has booked more spacious and comfortable cabins when travelling. If you take a look at Mr Uusi-Einola's blog, you will soon see how he enjoys the details of cruises in a special way.
As a ship enthusiast Ilari Uusi-Einola is not an ordinary passenger on board the ferries. He has found many friends on board and has got a chance to visit engine rooms as well as the bridge. The biggest number of familiar faces are found in the crews of Silja Serenade and Baltic Princess.
"I'm quite familiar with the Intendant, the Hotel Manager of the ship, and I know people in the shop, and the Captain, of course."
Mr Uusi-Einola has managed to realise the dream of every passenger – to dine at the Captain's table.
Text: Sini Silván
Photos: Sini Silván and Ilari Uusi-Einola
ilariuelaivablogi.blogspot.com
twitter.com/IlariUusiEinola